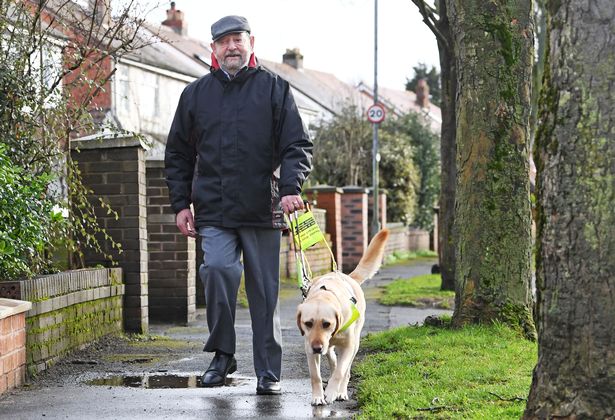 A blind man has told how he is scared to go out, after his guide dog was attacked and nearly made him collide with a lamp post. 
Derek Thomas from Formby, Merseyside, nearly collided with a lamp post as his guide dog was attacked by another pet in the street. His guide dog, Sutty, was lunged at by another dog as Derek approached a pedestrian crossing. The experience has made Sutty frightened about carrying out his job for Derek.
Derek has said that he's also scared to go outside, due to Sutty becoming extremely anxious about other dog's behaviour.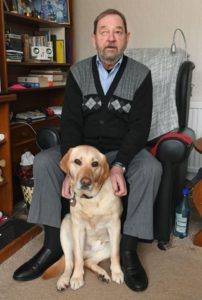 Derek spoke to the Liverpool Echo, saying: "Sutty and I were walking down the road, heading towards the pedestrian crossing when a dog lunged at him, making him very scared.
"Distracted and upset, Sutty then walked straight past the crossing we should have stopped at and led me straight towards a lamp post.
"This was a big thick lamp post and I could have been very hurt. Thankfully he got me around it just in time but he was too anxious to cross the road."
Derek is completely blind in both eyes, due to complications with diabetes. He stated that he relies on Sutty for his independence. He began to lose his sight in 2004 and got Sutty only 18 months ago.