Denise George, Attorney General of the US Virgin Islands said Prince Andrew brazenly 'groped girls' whilst staying at Jeffrey Epstein's home on 'paedo Island', according to a top prosecutor.
He also said the Duke of York never tried to hide his behaviour from staff on Epstein's private island, Little St James.
Ms George, who is taking legal action against the financier's £500 million estate to prevent his lawyers from hiding assets, said: "An employee told me that he saw Prince Andrew on a balcony out at Little St James groping girls right out in the open.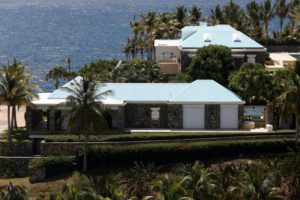 One of the girls who was a frequent visitor to the Island, Virginia Roberts, accused Epstein of 'forcing' her to have sex with Prince Andrew on three occasions – the first in London when she was 17, then in New York and during an orgy at the financier's island home.
The Duke of York has denied all her claims, with Buckingham Palace saying: "It is emphatically denied that the Duke had any form of sexual contact or relationship with Virginia Roberts. Any claim to the contrary is false and without foundation."