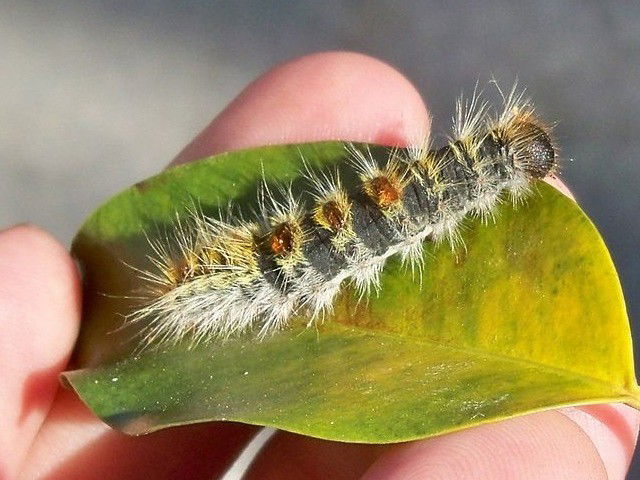 Southern Spain is seeing an alarming early rate of the deadly caterpillars with alarmists blaming climate change for the early invasion.
The pine processionary caterpillar is deadly to dogs and cats especially and with the lack of rain and early warm spring temperatures caused by climate change stated Spain's National Association of Environmental Health Companies.
Pine trees in Spanish parks, gardens, and woodland areas in Andalusia, Ceuta, and Levante already have large nests of the highly toxic caterpillars in their branches, ANECPLA stated.
The early arrival of the deadly caterpillars which are also dangerous for humans as well as deadly for animals are a month earlier than expected and this year in far higher numbers.
The caterpillars "pose a major risk to children and adults causing dermatitis, eye damage and severe allergic reaction and in pets even death," stated ANECPLA director Milagros Fernandez de Lezeta.
The killer caterpillar lays its nests in pine trees and the eggs hatch as temperatures rise at spring time, the pests can be spotted in long lines crawling together.
Covered with tiny barbed hairs that contain a venomous protein called thaumetopoein, causes breathing difficulties and severe sickness.
You don't even need direct contact with the critters because when they sense being under threat they fire their hairs out into into the open air, acting like poisonous darts.
Dog owners have to be very cautious especially as dogs have a tendency to eat them and get the barbed hairs stuck in their mouths as well as in their paws and fur.