Jack's Smokehouse is an innovative new American style restaurant which opened on February 14, 2020. It is situated in the stunning Benalmadena Marina where Jack's American Brasserie once stood.
It has be been redesigned with funky yet sophisticated decor, great value food (big portions!), laid back ambience and attentive service with a smile!
Euro Weekly News were graced with an invitation to their grand opening!
We were welcomed with big smiles and sat on a central table where we could view the modern new interiors, the lovely open terrace and even have a glimpse into the busy kitchens.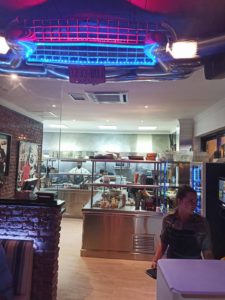 We were promptly handed out menus and served our drinks. The grand opening had started at 5pm, and there had been a constant flow of customers since opening. It was almost full at the time we arrived, yet the waiters where very cool and collected. Jack's has always been known for its service and fun atmosphere. The brasserie was open for 15 years, and their sister restaurant in Puerto Banus for 3.
Jack's Smokehouse forms part of the famous Metro Group, who's venues include Jack's Smokehouse Benalmadena, Jack's Smokehouse Puerto Banus, Coast Restaurant, Kaleido Puerto Marina, Albert's Bar & Grill, Metro Ristorante Italiano, Gaucho Grill, Cibo Italiano, Joy's Live, Bono Beach, Mumtaz Indian Restaurant, Max Beach and Max Fitness by Reebok Functional!
Back to the party…
We ordered a selection of starters, all were beautifully presented, delicious and in large portions! A vegetarian combo, prawn cocktail, tuna tataki, stuffed potato skins and roasted red pepper hummus were all sampled. We tried different wines to wash the food down with, and all were very pleasant.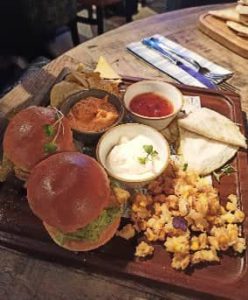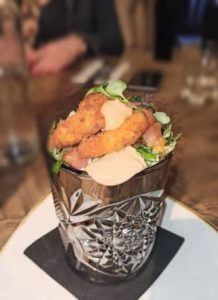 Next, was time for the main course. Again we had a selection, from slow-cooked, fall-off-the-bone ribs, to steaks, to hamburgers, to fajitas, all were delightful, typically American, and really filling. There was an array of side-dishes and sauces to choose from too!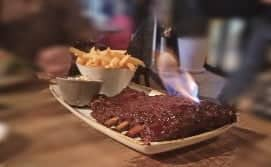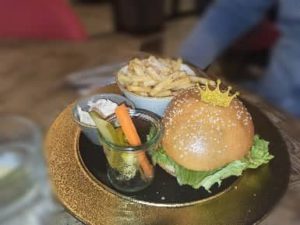 After this was time for the special desserts and unique cocktails!
We tried the oreo/peanut butter cheesecake, key lime pie and Malteser tiramisu!
All desserts were to die for, and we finished them up, despite being full to the brim!
Washed down with our amazing cocktails- "Hubba Bubba", "Smokehouse" and Raspberry Daiquiri "Mocktails" (For those driving!)- it was certainly a meal to be remembered!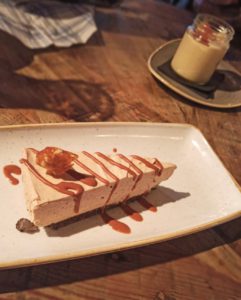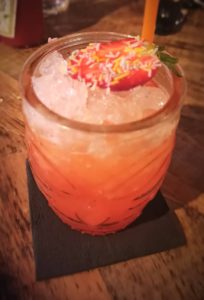 We look forward to what the future holds for Jack's, with their fantastic new setup! It is a great venue for parties, and we are told that you can even rent the entire terrace should you wish. A fantastic spot with views over the beautiful marina!