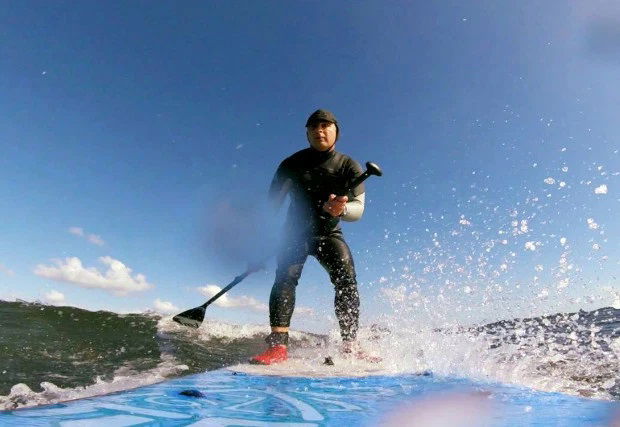 Tesco boss Ofer Deshe, was pulled out of the ocean by surfers after getting into difficulties off Famara Beach. Rescuers tried to revive him after confirming he had gone into cardiac arrest.
But their attempts to save Mr. Deshe, Tesco's Head of Experience Design and Research, proved unsuccessful and he was pronounced dead at the scene. The alarm was raised just after 3.30 pm on Thursday.
A spokesman for the Civil Guard said: 'We can confirm a 50-year-old British man has died in circumstances which are still being investigated. There is nothing at this stage to indicate the death is in any way suspicious. The autopsy will determine the cause of death.'
Mr. Deshe, thought to be an accomplished stand-up paddleboarder, was born in Haifa in Israel but studied at university in the UK
Spain, unlike the Uk, does not have to publish the Autopsy results to the public.