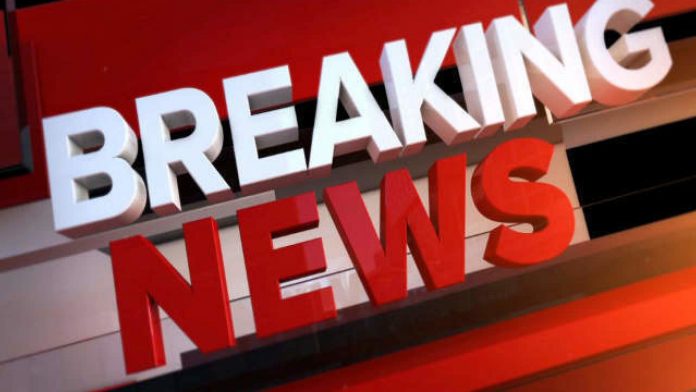 MANCHESTER CITY has been banned from the Champions League by UEFA for the next two seasons in addition to being fined a staggering €30million for "serious breaches" of European financial regulations.
The punishment enforced on the reigning Premier League champions have been imposed after the European football's governing body determined that the club committed 'serious breaches' in their club licensing and Financial Fair Play (FFP) regulations. This was allegedly done through overstating sponsorship revenue in their accounts and in the break-even information submitted to UEFA between 2012 and 2016.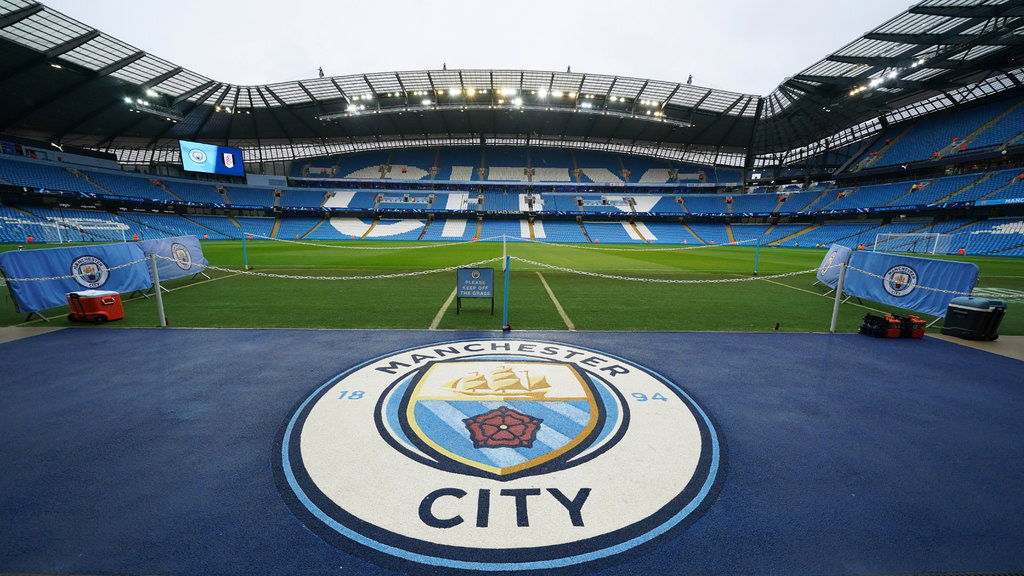 A probe had been launched after documents were obtained by a hacker and published in the media which showed that the club had falsely inflated sponsorship deals with firms linked to their Abu Dhabi ownership – a move strictly prohibited under UEFA's FFP rules.
UEFA also stated that Manchester City failed to co-operate with an investigation into the matter launched by its Club Financial Control Body.
The club had sought to short circuit an investigation by financial regulators and preserve its place in the Champions League, European football's most profitable competition, by appealing to the Court of Arbitration for Sport. However, in November 2019 the court rejected the appeal by ruling that it could not hear the case until the club had exhausted the disciplinary process at UEFA.
The club, which has denied all of the accusations made against them, is expected to mount a vigorous appeal now that the harsh punishment has been officially imposed.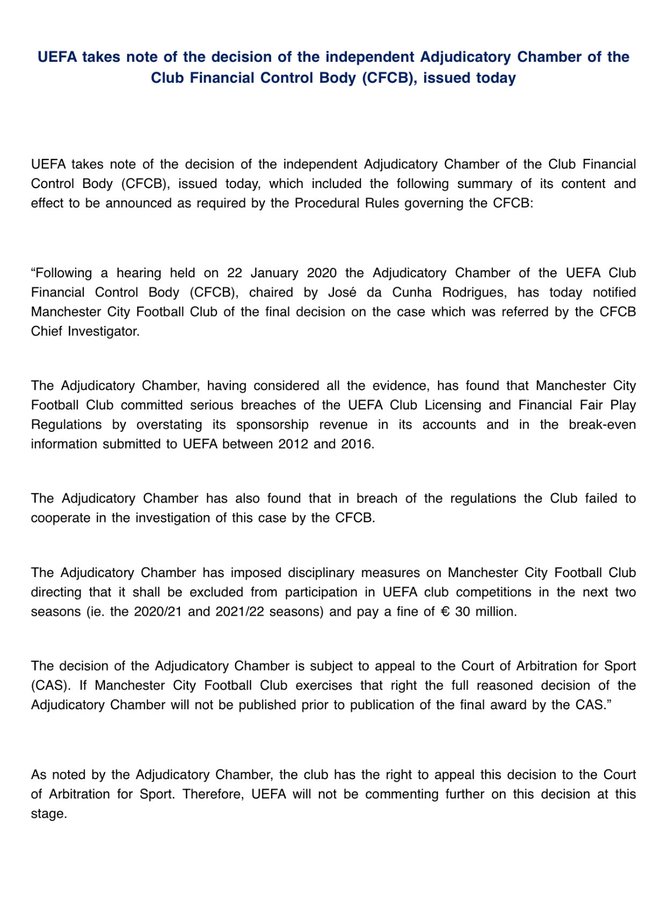 In response to the ban, Manchester City released a statement which read:
"Manchester City is disappointed but not surprised by today's announcement by the UEFA Adjudicatory Chamber. The Club has always anticipated the ultimate need to seek out an independent body and process to impartially consider the comprehensive body of irrefutable evidence in support of its position."