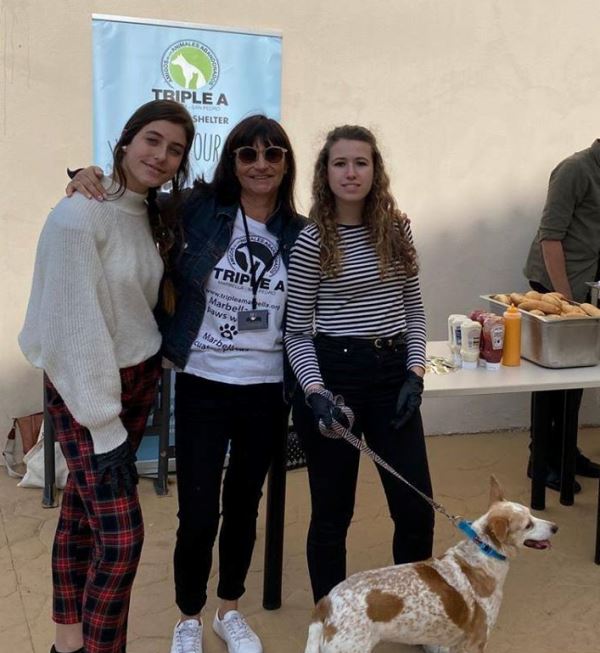 THE staff and pupils of Swan Scholl in Marbella decided to do their bit to raise funds and make donations of blankets for use by the Triple A animal charity to keep all of the dogs that they are looking after in comfort during this cold spell.
Hot dogs were on sale so that the cold dogs in the shelter could be kept warm and at the same time, those taking part were introduced to some of the older dogs looking for forever homes.
With the hunting season finishing at the end of February there will soon be an influx of abandoned Galgos and Podencos breeds which will put more strain on the resources of the charity.