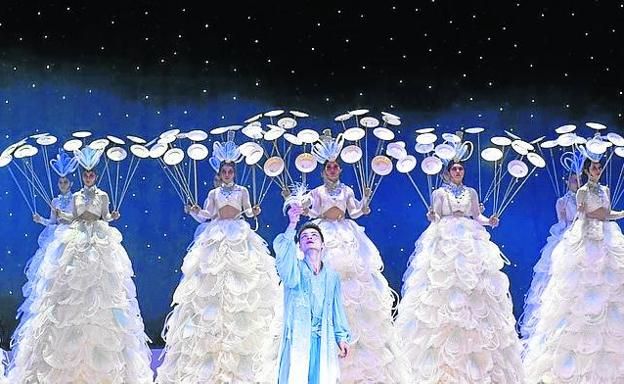 THE Grand China Acrobatic Circus recently presented a sell-out performance of Dream Journey, its latest production, at Villajoyosa's Auditorium Theatre.
More than 30 artistes, the majority Olympic medallists and many of them former performers with the Cirque du Soleil, invited the audience to enter a dreaming child's world of fantasy where he sees Fenix, a beautiful fairy, flying over the sea.
Captivated by her beauty, he jumps into the sea and begins to sink until Fenix saves him and invites him to fly with him to the warm sun and a wonderful underwater world.