Thai security forces have killed the soldier who shot dead  26 people during a brutal rampage on Saturday.
Police and military personnel stormed the Terminal 21 shopping mall in the northwestern city of Nakhon Ratchasima to face suspected gunman Sgt Jakrapanth Thomma who was said to have been angry over a financial dispute.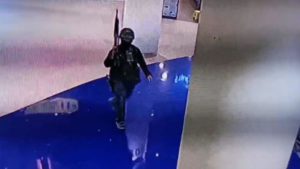 Eight people were held hostage by the gunman in the city of Nkhon Ratchasim, and dozens more were trapped for hours as police attempted to regain control of the seven-floor building.
One police officer was killed during the raid, it was confirmed. "He had been hit and unfortunately he couldn't make it," said Anutin Charnvirakul, Thailand's health minister.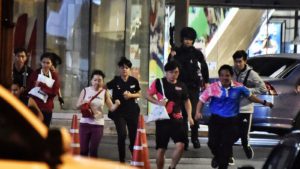 Hours before the attack the killer posted a series of depraved rants on Facebook, and warned: "death is inevitable for everyone".