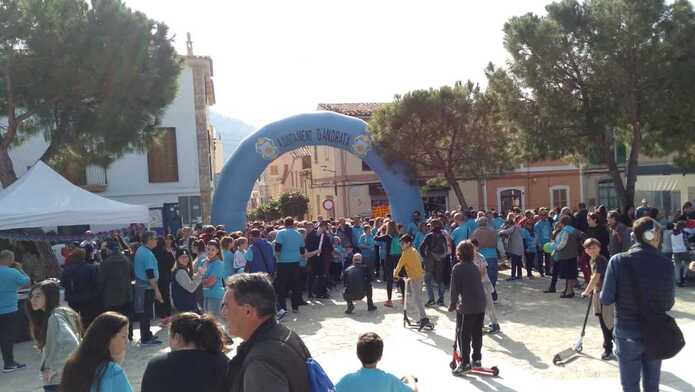 ANDRATX in Spain's Mallorca celebrated the fourth edition of its solidarity 'March Against Cancer' on Sunday, February 9. The event attracted some 500 people who participated in a fun-filled day of sport under the sunny skies.
Launched by Andratx City Council in collaboration with the Spanish Association Against Cancer (AECC) and the Association of Parents of Children with Cancer in the Balearic Islands (ASPANOB), the inspiring initiative aimed to show unity and optimism in the fight against the all-encompassing disease.
Participants enjoyed a walk of approximately six kilometres through the main streets of the town and its surrounding countryside in a show of solidarity with cancer patients and their families.
Approximately one hour before starting the trek, visitors congregated on Plaza de España to hear the sound of the El Puntazo batucada group, who dazzled crowds with a musical performance influenced by African and Brazilian sounds.
After the walk a raffle of different gifts donated by local shops in the municipality took place to raise much needed funds for caner charities.
The day was deemed a huge success, with Andratx City Council thanking everyone who took part in the event who are invited to return next year.