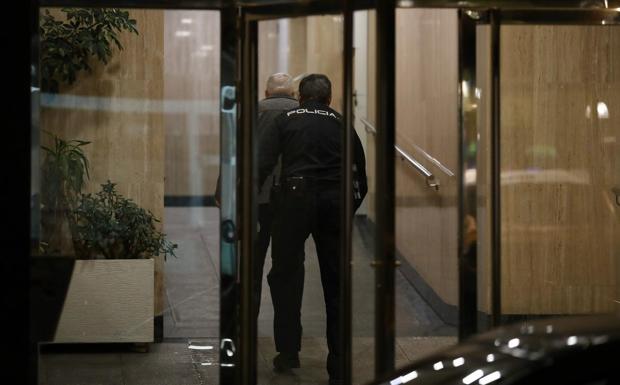 SPAIN has been rocked by another case of gender violence as a woman was knifed to death by their ex-partner.
The National Police have confirmed this evening that a 24-year-old man has been arrested on suspicion of murder of a 39-year-old woman in Grenada who died from being stabbed to death.
As reported by the 112 emergency services, the murder took place at the victim's home on Calle Pavia in the district of Zaidín at approximately 5.45pm today (February 8). It is understood that officers from the National Police were deployed to the scene after residents reported a disturbance inside the property.
Upon entering the home, the lifeless body of the victim was found with several stab wounds to her body. Evidence pointed towards the woman's ex-partner being involved, sparking a huge manhunt by the Guardia Civil. The man was located a short time later and has been arrested on suspicion of murder where he remains in police custody.
In response to the atrocity, the Minister of Equality, Irene Montero, has released a statement through her official Twitter account to condemn the crime. She said:
"We now face a new sexist murder. It is essential that our society supports, takes care and educates others so that there is no more murders. We will not stop until we achieve this. A big hug to the victim's family and friends. We must keep one another alive."
Podemos estar ante un nuevo asesinato machista. Es fundamental que nuestra sociedad acompañe, cuide y eduque para que no haya un asesinato más. No vamos a parar hasta conseguirlo. Un abrazo a familiares y amistades de la víctima. Nos queremos vivas https://t.co/7cM0qQZn1s

— Irene Montero (@IreneMontero) February 8, 2020
The murder adds to the alarming number of women who have been killed by their partner or ex partner this year, bringing the death toll for 2020 up to 9, with 1,042 women murdered since 2003.