John Kercher, father of murdered student Meredith Kercher has died three weeks after being found on the pavement in Croydon.
Mr. Kercher was found collapsed close to his front door, with multiple injuries including a broken leg and a broken arm.
He had no memory of what had happened to him three weeks ago and was taken to hospital where he remained until his death last saturday. Mr. Kercher,77, worked as a national newspaper journalist for 40 years, writing for The Sun, he spent years working at the Daily Mirror.
John's youngest daughter Meredith was murdered on an exchange trip in 2007 at the age of 21 in Perugia, Italy. The case went on for years and it is understood that John spent his last years trying to piece together what actually happened to his daughter.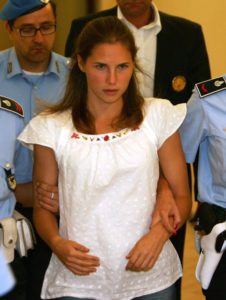 Det Sgt Steve Andrews, of the Met Police, said: "Despite thorough enquiries made so far, including speaking to witnesses and examining potential CCTV opportunities, we've not as yet been able to establish how he came to sustain his injuries, which included a broken arm and broken leg.
"We are keeping an open mind as to the circumstances of his death, including whether he may have been involved in a collision.
The Metropolitan Police is appealing for information to establish what happened. More to follow