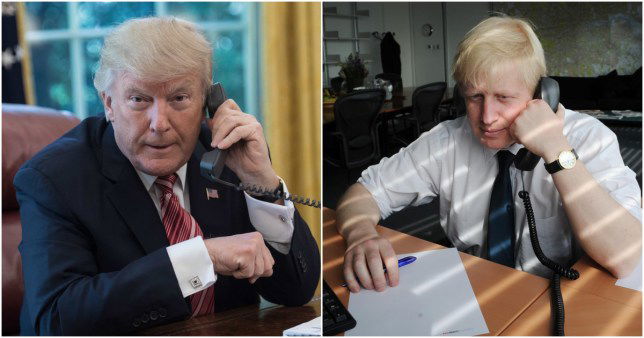 Boris Johnson has been blasted down the phone by US President Trump in a full on Trump rant described as 'apoplectic'.
The full on rage at the UK's prime minister came after Boris defied all calls from the US to not allow and support Huawei into its 5G network.
The Americans had raised over several weeks the points of security risks and threats to intelligence as well as national security.
After Boris defied and agreed to allow the Chinese company into the UK 5G net work Trump apparently exploded and verbally laid into Johnson over his rebellious decision.
Downing Street have not denied the situation but informed that the UK prime minister had updated Mr Trump on the decision and that the conversation  has been a particularly thorny one.
There's apparently quite a lot the two countries leaders don't agree on at present whilst at the same time Johnson tries to negotiate trade deals.
One of the other disagreements is that Washington are threatening a car tax tariff if Johnson continues with his plans of a tax plan against Tech giants google and facebook.
Also extraditions are in play over Harry Dunn's killer and visa versa the FBI wish to speak and interview the Queen's son Prince Andrew.
There could be more furious phone calls ahead as the heads of state don't agree!