SPAIN'S Prime Minister Pedro Sánchez has met with the Catalan regional premier Quim Torra today (February 6) in a much anticipated meeting.
The politicians met as part of promised talks on the future of the Catalonian region at the Palau de la Generalitat in Barcelona. During their encounter Sánchez proposed that political dialogue begins this month in what was considered a formality to calm growing tensions.
The meeting with the regional government was agreed upon by Sánchez's Socialist Party (PSOE) in the wake of the general election which saw the Prime Minister form a coalition government with leftist Unidas Podemos and the abstention of the pro-independence Catalan Republican Left (ERC) party.
However, today's controversial meeting had been met with political opposition given the ongoing legal issues with Torra, who is a hard-line supporter of Catalan independence.
Torra had also been stripped of his seat in the regional parliament and could be barred from holding public office altogether if the Supreme Court uphold a ruling that found him guilty of disobedience over his failure to take down banners supporting jailed Catalan politicians from public buildings during an election campaign. For this reason, opposition groups such as the Popular Party (PP) harshly criticised Sánchez for not cancelling the meeting.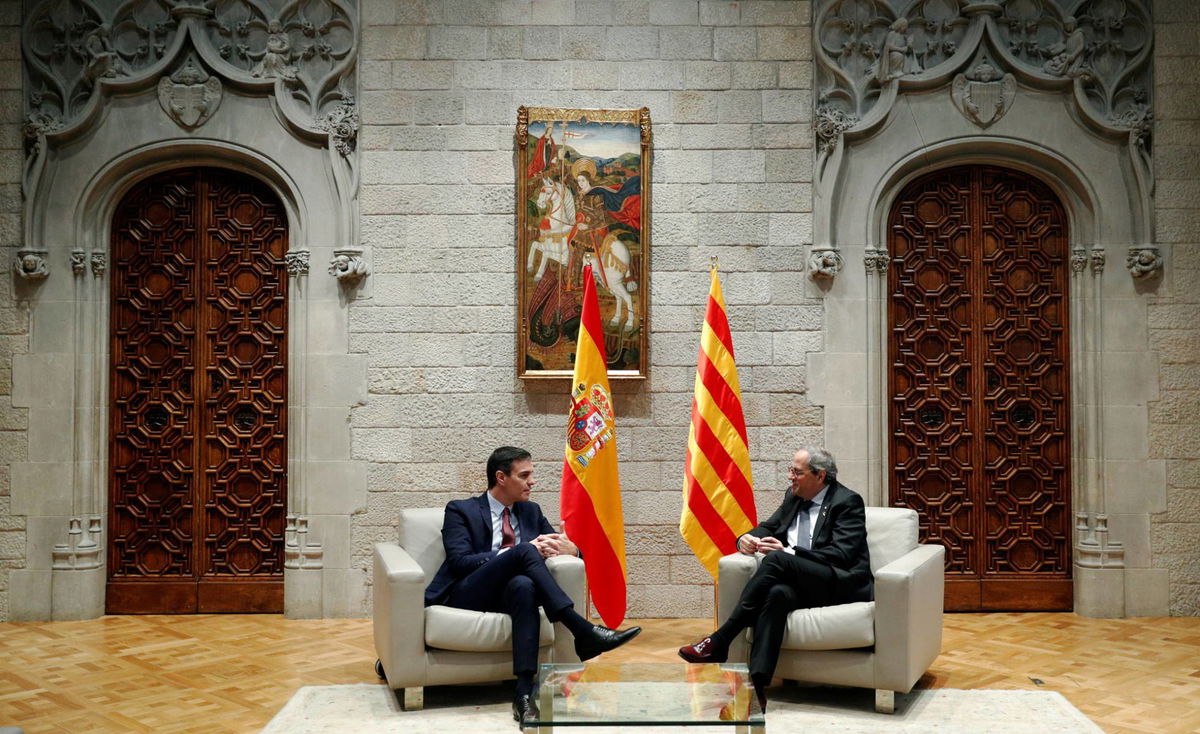 Speaking to the press after the discussions, Sánchez stated that there should be dialogue between the two governments. He said:
"What I am proposing, as I have already said, is that we need to start over. We need to restart the dialogue where our paths separated. The dialogue should begin with the recognition of the other side, of understanding the reasons of the other side.
"The law is the condition, as I said, but dialogue is the path. I have come to talk. I appreciate the tone and the willingness of premier Torra. It was a respectful dialogue between two leaders."
Torra also expressed positivity after the meeting but did note that they are both are deeply divided over two points, including "exercising the right to self-determination" and the "end of repression."
As Euro Weekly News understands, the first meeting is due to be held before the end of February and will be presided by Sánchez and Torra as well as being attended by representatives from the PSOE, Podemos, ERC and Together for Catalonia.