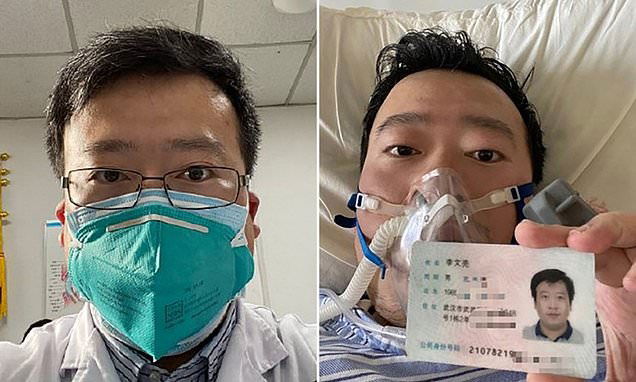 Dr Li Wenliang, 34, dubbed "a rumourmonger" who was among the first to alert the public of a potential coronavirus epidemic has died of the disease at the age of 34 after catching it from a patient, Chinese state media reported. 
Dr Li caught the public's attention after being reprimanded for warning on social media of 'SARS at a Wuhan seafood market'. He was accused of spreading 'fake news' and criticised by police and his hospital.
The official death toll continues to rise as China's National Health Commission reported 73 new deaths overnight – another daily record. The life-threatening disease has killed at least 566 people and infected more than 28,300 globally.