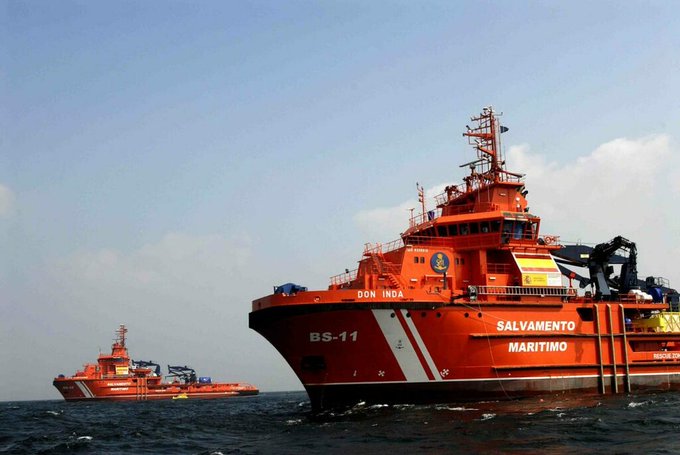 THE location of the wreck of the Cadiz fishing boat 'Rúa Mar', which has been missing since 23 January, remains a priority. Sadly, the option of finding survivors after thirteen days is now considered very remote.
An opinion express by Lucrecio Fernandez, the Government delegate in Andalusia who stated that since the Spanish Maritime Rescue became aware of the emergency, all the organisations collaborating in the search have made available all the resources possible in an attempt to locate the ship.
As Euro Weekly News understands, there are still 250 people working on the search, even though the objective now is just to find the wreck and bodies of the missing crew members, as the possibility of finding survivors is increasingly remote.