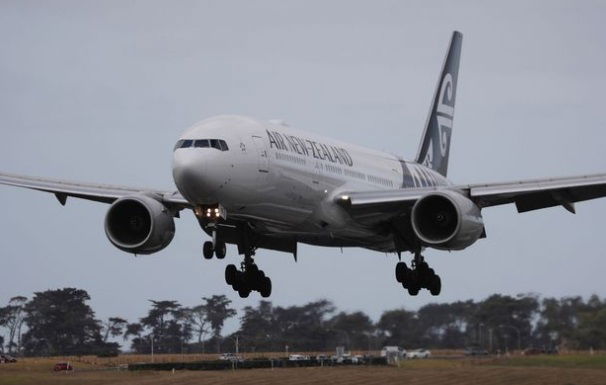 A Diplomat Danae Dholakia, tweeted her gratitude after the plane was held up in Wuhan to allow for a four-year-old child to board the evacuation craft as the coronavirus death toll continues to rise in China.
The departure of the evacuation plane from Wuhan was delayed by New Zealand authorities to allow their British counterparts to get clearance for a four-year-old to fly.
She tweeted: "So grateful to NZ colleagues for getting 14 Brits/family members onto NZ flight from Wuhan last night, incl. holding up departure so @ukinchina could get clearances for the last passenger, a British 4 yr old child, to board.
"New Zealand: you're wonderful!"
Eight British nationals and their dependants left Wuhan on the chartered Air New Zealand flight to Auckland this morning following the coronavirus outbreak, the British High Commission has said.
The commission said: "We are grateful to the NZ Government for their assistance in helping 8 British nationals & their dependents fly to Auckland from Wuhan.
"Their chartered Air NZ flight arrived safely today, with a number of NZers & other nationalities. Our teams are providing consular support."
This comes as the death toll from a coronavirus outbreak in mainland China reached 490 as of Tuesday, up 65 from the previous day, the country's National Health Commission said today.
The NZ Herald reports the Air New Zealand flight 1942 took off from Wuhan at 1.46am local time – having been delayed two hours and 46 minutes.
The Boeing 777-200 has 312 seats, though only 198 seats were filled, not including crew, it has been reported.
At a press conference on Tuesday authorities said there were 263 people registered for the flight, but it is unclear why the others didn't evacuate as well, said the Herald.
As well as the New Zealanders and British nationals and their families, it is understood there were 50 Australians on board and the rest from the Pacific Islands, this includes 19 students from Papua New Guinea. Those on the flight will be quarantined (possibly for two weeks) in New Zealand, it has been reported.
The UK Government has announced it is chartering a final flight to bring British nationals back from Wuhan on Sunday.
The plane is expected to leave in the early hours of Sunday morning local time and will land at RAF Brize Norton, the Foreign Office said – adding that they want to ensure that all British nationals in Hubei province contact their team to register if they want to leave on the flight.