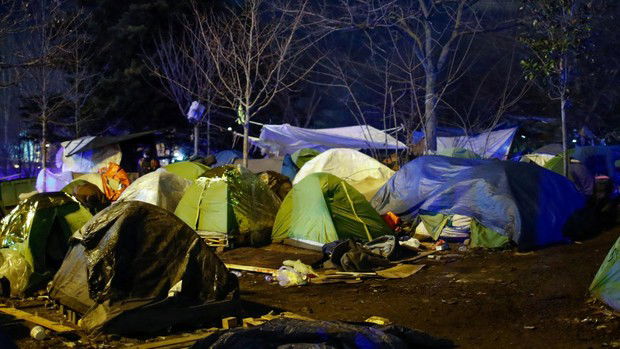 A total of 427 people who lived there, in unsanitary conditions, were transferred by bus to gym lockers or accommodation centres in the local area.
French Police dismantled a camp on Tuesday 4th February with hundreds of immigrants who had settled with tents at the Puerta de La Villette,  northeast of Paris. 
Another camp had been dismantled just two weeks ago not far from this location.
Shortly after 8:00 am, the Paris Police Prefecture had tweeted that the evacuation that had begun just two hours before that time, was over.
Association members and interventionists got involved in helping the refugees while their camps were being taken apart by police.
Today was evacuation number 61 of this type that has been carried out in Paris since 2015.
The Police Prefecture, which claims this time to have flattened the last migrant camp at the entrance of the capital, has warned that its agents will patrol to prevent the proliferation of any new camps.