The death of the 39-year-old man was the second from the coronavirus outside mainland China. It came as health workers in Hong Kong have urged closing the border as China cases pass 20,000.
South Korea has confirmed its 16th case of the coronavirus, reportedly involving a woman who recently returned from Thailand but had not visited mainland China.
The Korea Centres for Disease Control and Prevention (KCDC) said the patient, a 42-year-old South Korean woman, started feeling ill on 25 January, six days after she returned from Thailand.
After her condition failed to improve, she was transferred to a general hospital in the city of Gwangju and tested positive for the illness.
The KCDC said the patient had been placed in quarantine while authorities attempt to determine her recent movements and track down people with whom she came into contact.
The case, which South Korean media is describing as one of human-to-human transmission, is reportedly the second involving a person who has not been to China.
The first was a 48-year-old Chinese man who worked as a tour guide in Japan who tested positive after arriving in South Korea, Yonhap said.
Public health authorities in South Korea have so far tested 607 people, 462 of whom were given the all-clear. Among the total, 129 are undergoing further health checks. In addition, more than 1,300 people who have been in contact with patients who tested positive are being monitored for symptoms.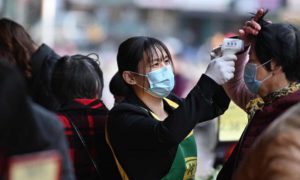 South Korea, like neighbouring Japan, is barring foreign nationals who are from or have passed through Hubei province. The travel ban, which came into effect on Tuesday, applies to all non-Koreans who have been to the Chinese province in the past 14 days.
Macau to shut down casinos for two weeks
Macau will shut down all casinos for two weeks in an attempt to contain the coronavirus. Macau's Chief Executive, Ho Iat Seng, told a press conference the government would meet with gaming operators to discuss the suspension, which is expected to include "casinos and related entertainment".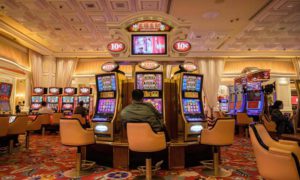 Macau has reported 10 cases of the virus and residents have been instructed to wear masks when travelling around the city and have been advised to stay home as much as possible.