Karen Duncan and boyfriend Shaun Pentland sparked fear when they panned in the window of a house in Paisley, Scotland. 
A woman joined her cruel boyfriend in seeking "vigilante justice" against a court witness has been spared jail.
Karen Duncan, 28, and Shaun Pentland, 26, sparked fear when they panned in the window of a house in a Scottish town, with bricks.
The town's court heard the victims were at home when they were targeted by Pentland and Duncan during the night.
Duncan, pleaded guilty to public disorder and criminal damage, which took place on the evening of August 5, last year.
Her partner Pentland, who was in possession of a knife had been jailed for 22 months for his part in the crime.
Duncan appeared for sentencing, where it was decided if she was to receive punishment for her involvement by calling on background checks and information about the cost of damage on the property.
The court heard Susan Dawson and Kenny Dawson were at home when they heard smashing glass, followed by another smash.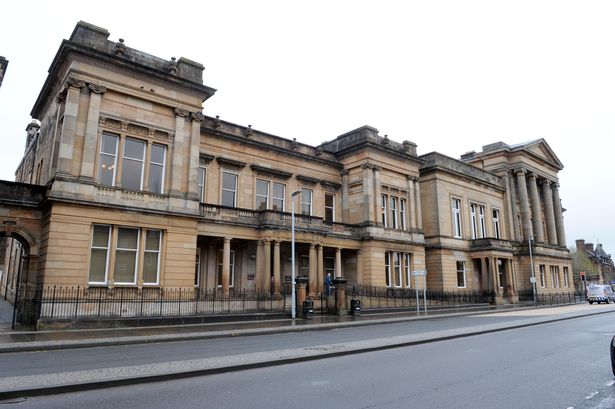 When the Dawson's went to check, they seen Duncan and Pentland stood outside.
"They noticed Pentland was in possession of a knife and they watched Karen Duncan smashing the windows with bricks.
"Karen Duncan was shouting and swearing, shouting, 'You're getting it for getting my mate eight years'.
Troubled Duncan had already been sentenced to seven years in prison in 2008, after stabbing a man to death.
Pentland received a Community Payback Order as an alternative to jail.
She will be closely supervised by the local authority for two years and ordered to repay the cost of damage.