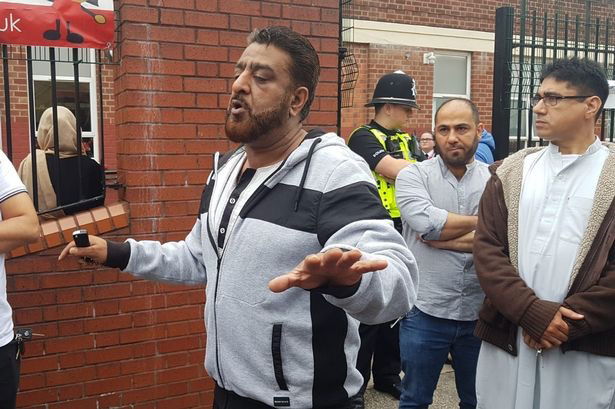 Jabber 'Jay' Hussain aged 51 is being prosecuted for keeping his son off school in a dispute over teaching LGBT+ equality lessons. 
The Dad faces a fine and potentially jail, for keeping his nine year old son off school for months in Birmingham. He has instructed a lawyer to seek a judicial review over the issue if the council did not back down. He believes the schools programme was 'incompatible' with his rights and Muslim faith.
He claims the lessons are a 'safeguarding risk' and can cause confusion for young pupils about their gender identity. He also believes that the decision to prosecute him was unlawful and breached his human rights.
Mr Hussain has previously said that he did not want his son to be told 'it is ok to be gay'. He held a protest outside the school in September, and claimed: 'We are not against anyone expressing their sexuality or being homosexual if thats what they want".
He wrote to Birmingham Council on Friday, stating that "He considers the school's approach presents a safeguarding risk to his child."