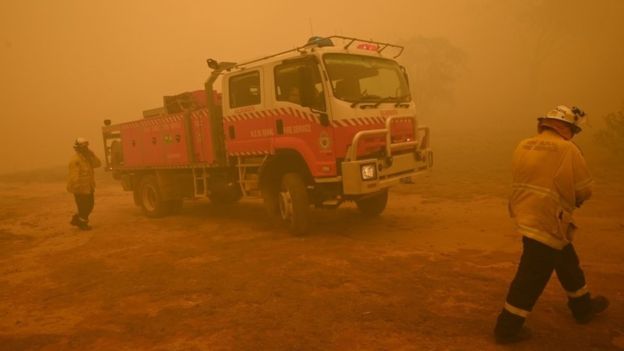 The ACT declared a state of emergency on Friday – the first in the area since deadly fires in 2003.
Residents in some areas around the capital, Canberra, had been warned that it was "too late to leave" and they should try to seek shelter. The fire south of Canberra is still out of control and has already burned more than 20% of the territory's landscape.
With Hot and windy conditions that are expected to last through the weekend, people living in affected areas are being urged to fill up their bathtubs, buckets, and sinks, so that when the fire arrives, they have access to water – to extinguish flames and to drink.
It is a desperate situation, in most areas the internet is down and mobile coverage is extremely limited so its hard to know what's going in. Homeowners are hosing their properties down with water in a bid to stop the fire from catching but many realise its just a matter of time before they will have to make a break for it.
Since September, bushfires in Australia have killed at least 33 people and destroyed thousands of homes. More than 11 million hectares of land have been scorched so far, millions of animals were lost to the fires.
The fire south of the capital is still burning in the Namadgi National Park. It has already destroyed more than a fifth of the territory's landscape. More to follow…