A FRENCH family who got lost hiking in the Sierra de Gador mountains had a 20-hour ordeal in temperatures of close to zero before they were rescued.
The Guardia Civil launched a search for the four walkers after a call to the 062 emergency line at around 9pm at night. They established that a 69 and a 35-year old men and their 41 and 30-year old wives had set out at around 10am that morning and become disorientated, and were in the Fuente Alta cortijo area.
Given the adverse weather conditions on the day and the difficult terrain it took the Guardia team some hours to get to the location, only to find the family were not there. They had in fact continued walking for another two kilometres or so.
After establishing which way they had gone the search continued. Officers walked another kilometre without finding any trace of them, so decided to go back for their vehicles, then continued on for another three kilometres. They again picked up their trail in the Morron de San Jose area.
With the snow now 60cms deep, the rescue team was forced to continue on foot, by this time with no mobile phone or transmission equipment coverage.
After a four-kilometre trudge they eventually found the family at a height of more than 2,000 metres and with no equipment in a refuge known as La Montera around 2am.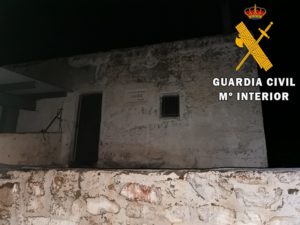 The two couples insisted they had rested and were used to long walks, so the party set off to find the vehicles, the two-hour trek taking three hours due to tiredness and a strong blizzard.
They eventually reached Celin-Dalias at about six in the morning. The walkers were all suffering from clear signs of hyperthermia.