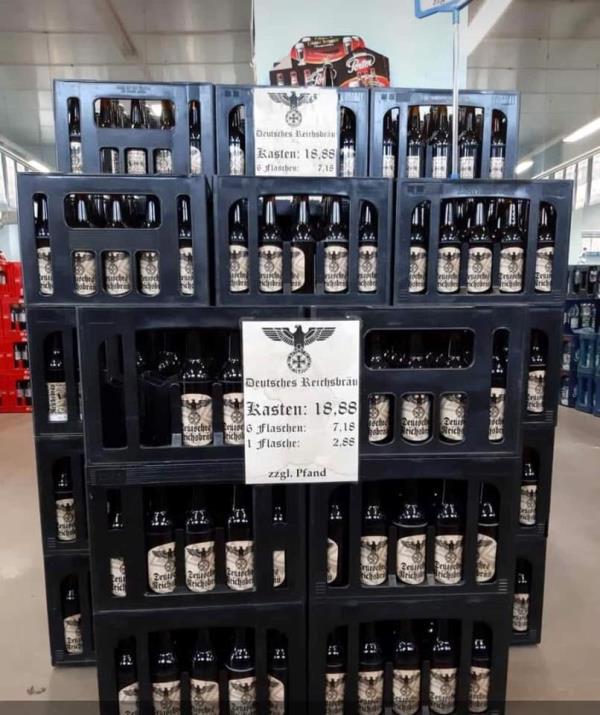 A GERMAN politician has publicly announced his shame on social media over the sale of a German beer which has clear links with the Nazi's and the Third Reich.
This new brew was launched at a time when the world was remembering the Holocaust and honouring the liberation of the Auschwitz death camp 75 years ago.
The beer itself is produced in bottles by the Deutsches Reichsbräu (German Reich Brewery) and bears a label which has a striking similarity to the Nazi Eagle although the swastika is replaced by what appears to be an Iron Cross.
The label itself is brown (possibly remembering the SA, known as the Brown Shirts who helped Hitler to power) and it is reportedly being promoted by a man renowned as a neo-Nazi and holocaust denier.
As Combat 18 the neo-Nazi group has recently been banned by the German government, the price of a crate of the beer was €18.88 which possibly refers to the group which took 18 from the initials AH.