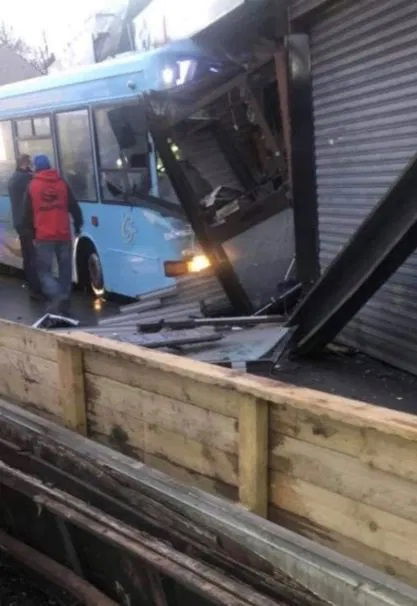 Locals dashed to the scene this morning of a horrific accident, the thud of the collision was heard over a mile away. Residents from the area quickly ran to the aid of the driver in getting the children out of the School Bus after it hit the Stay Fresh barbershop on the main road in the area.
The bus – carrying 20 children – skidded off the road in Handsworth, Birmingham at around 7.40 am, first thoughts are that the sleet and snow that's been battering the Uk for the last few days may have contributed to the crash.
Fire engines responded to the accident at around 7.50 am on Wednesday morning. The bus came off the road at the junction of Handsworth and Richmond Road. The school bus was taking the children to Birkdale and Sheffield High School.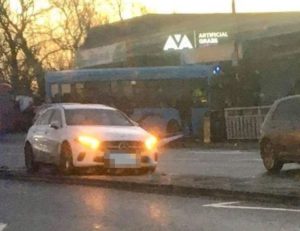 Yorkshire Ambulance Service said they believed two people had been taken to hospital and 17 others were treated as "walking wounded". They have no information on the ages of the children and there are not thought to be any serious injuries.
Lucky escape
One horrified witness told a local source: "It looked horrendous. There were lots of people in silver blankets." Stay Fresh co-owner Stacey Swift said it was lucky the shop was closed, adding: "All the customers would definitely have been hit. It hit the seating area. "There would have been people in hospital."
South Yorkshire Police were quickly on the scene of the road traffic collision. They said a reception area has been set up for the "walking wounded" children who were on the bus at South Yorkshire Fire and Rescue's training centre.