PLASTIC STRAWS will no longer be available in Mcdonald's restaurants across Spain from February 24 – a measure that is part of the global chain's commitment to the environment.
At a press conference held in Madrid on Tuesday, January 28, John Alves, the CEO of McDonald's Spain, explained the company's decision to reduce plastic consumption by 40% by the end of 2020, halting a staggering 1,350 tons of straws being used this year.
Now, the company has begun an auction for a limited edition framed plastic straw as a symbolic gesture to their commitment, where the piece has already received a €25,000 bid. The highest bidder will receive the straw in its iconic paper wrap presented in all of its glory in a gold frame, where the proceeds will be given to solidarity projects from the Ronald McDonald Foundation.
Upon revealing the innovative collectors item, Alves presented McDonald's new sustainability objectives, which are divided into the areas of mobility, recycling and packaging. He detailed that the company expects 100% of its packaging to be made from renewable sources, recycled or certified by 2025, where measures will be taken to facilitate recycling in all restaurants. In addition, by the end of this year, all establishments will operate with renewable energy.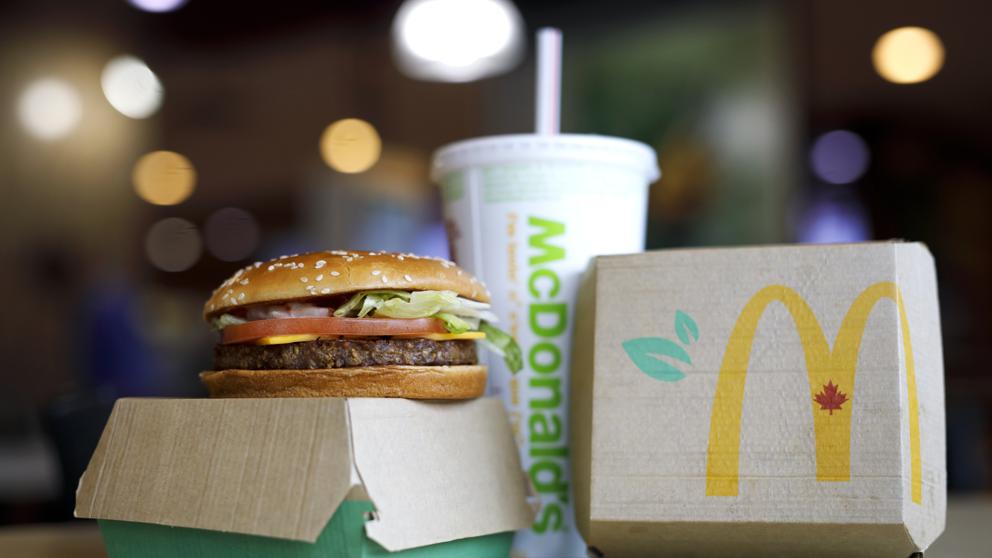 However, Alves stated that the changes will be met with some difficulty, referencing what happened in the United Kingdom last year when the transition from plastic to cardboard garnered great controversy. McDonalds had received harsh criticism from the British press because the material of the new straws were too thick, which made recycling impossible as the straws cannot be recycled unless they are collected separately.
Paloma Cabral, the Director of Communication and Institutional Relations at McDonald's Spain, has assured that the new straws which will be rolled out next month will be fully recyclable and customers will be instructed to deposit them in a blue container, which corresponds to paper. In addition, straws will only be given when requested, as the "natural way to drink is without one."