Cole Thomson could become the first child in Scotland to undergo a live medical cannabis trail.
NHS took a giant leap forward this week when Cole's mother pleaded with them to allow access to the whole plant cannabis oil on the national health service.
Lisa Quarrell from East Kilbride, Scotland, has been campaigning for her seven-year-old son to be treated with epilepsy drug Bedrolie, which has transformed his life.
Lisa is only able to gain access to drug, on private prescription costing her a whopping £840 a month.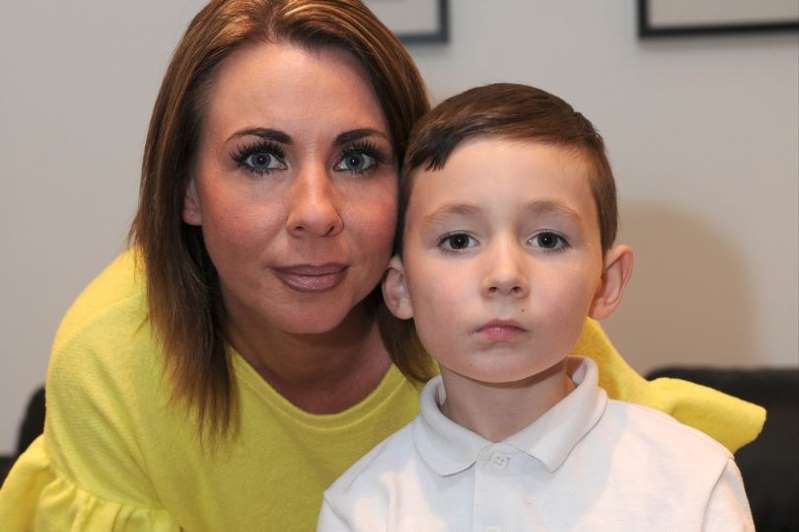 After a year-long fight there could be light at the end of the tunnel for family, after she was originally told by NHS Lanarkshire and NHS Greater Glasgow and Clyde that they couldn't provide a prescription for her son Cole.
Lisa, an ex-police officer, admitted in a BBC documentary that she smuggled the cannabinoid from Holland to save her son's life, last year.
A year later, Scottish Parliament organised by Pauline McNeil MSP and pressure group Medicinal Cannabis Reform Scotland (MCRS), Dr Calderwood and chief Pharmaceutical Officer, Professor Rose Marie Parr pledged to come up with solutions for patients who are currently waiting on an NHS Scotland prescription for cannabis-based medicines.
They also agreed 'open dialogue' with the NHS on what options Cole has to access a Whole plant Cannabis oil prescription.
Lisa, 38, told the News: "Hearing the Chief Medical Officer saying she would help Cole, and do it in a short timescale, was phenomenal.
"Both Prof Parr and Dr Calderwood were very sympathetic and listed with a view to finding a way to help me and seek what options we have through NHS Scotland.
"I feel reassured things are happening and look forward to what the next couple of weeks will bring."
The mum-of-two added: "Cole has been on cannabis oil for 10 months – the longest of any child in Scotland. To take him off it now would be detrimental to his health.
I'm paying £840 a month for a private prescription and the money is running out – we need to look at a long-term solution.
A Scottish Government spokesman said: "Watching a loved one suffering, especially a child, is heartbreaking and Ministers understand why Cole's family feel so strongly about this.
"The Chief Medical Officer and the Chief Pharmaceutical Officer met with MSPs and other interested parties, including family members, last week to discuss cannabis-based products for medicinal use.
"The Chief Medical Officer will write to those in attendance to confirm the agreed actions following the meeting."