EURO WEEKLY NEWS can reveal that MSPs have backed calls for a new referendum on Scottish independence in a vote at Holyrood.
First Minister Nicola Sturgeon has now stated her intentions to hold a new poll in the second half of 2020, and urges UK ministers to agree to this.
Prime Minister Boris Johnson had rejected her call for a transfer of power, claiming that the 2014 vote was a once in a generation event. However, MSPs voted by 64 to 54 today, and agreed that circumstances had changed since the first vote was delivered and that a referendum should be repeated. The changes relate to Brexit with the UK set to leave the European Union from 23:00 GMT on Friday, January 31.
Ms Sturgeon had formally requested a transfer of powers after the SNP won 48 of Scotland's 59 seats in last year's general election. In response, Mr Johnson said that he would "not agree to any request for a transfer of power that would lead to further independence referendums", however the vote today may push him to reconsider.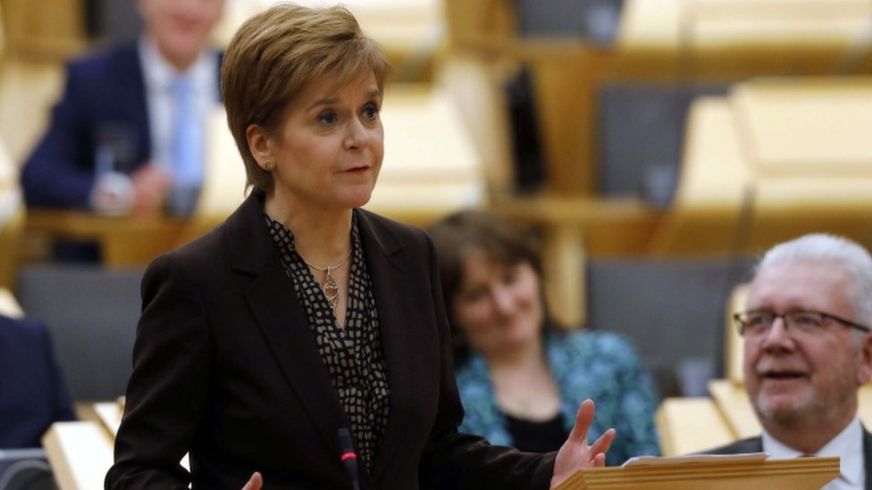 During Wednesday's (January 29) debate, Ms Sturgeon said MSPs should "endorse a fundamental democratic principle – that this country has the right to choose its own future", calling on the UK government to agree "on a date and in a manner determined by the Scottish Parliament".
The SNP leader referenced that it was unfair that Scotland were taken out of the EU due to the 62% of people who voted to remain north of the border, stating that: "Having our future imposed on us by a UK government which is utterly contemptuous of our views simply isn't good enough."
Today First Minister @NicolaSturgeon opened the Scottish Government debate on Scotland's Future.




Watch the debate on https://t.co/zWDxp2MyAe 📺 pic.twitter.com/OVTqrx7kNO

— Scottish Government (@scotgov) January 29, 2020
She added there was an "overwhelming" democratic case for a new vote, and said the actions of "anti-democratic position of the opposition parties" was out of fear of putting the choice to the public. This notion was backed by Patrick Harvie, the Scottish Green co-leader, who stated that there was now a divergence between Scots voting to remain in the UK in 2014 and to remain in the EU in 2016 – one that must be settled imminently.