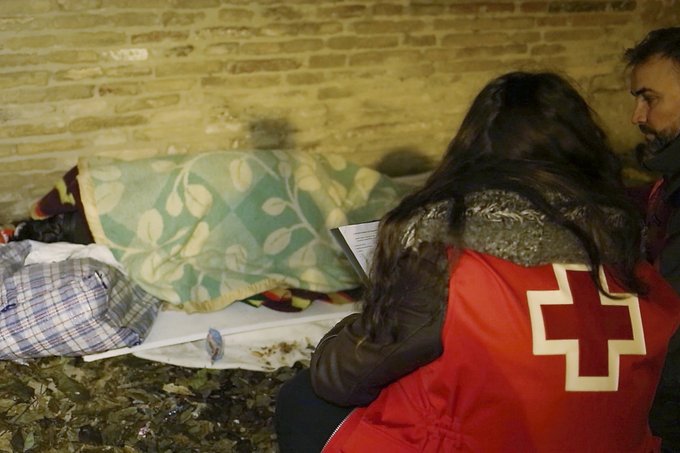 MORE than 1,000 homeless people were given support by the Red Cross in Malaga province last year.
Of the 1,051 people living on the streets who were given assistance by the organisation, the vast majority were in Malaga itself, Benalmadena, Fuengirola, Marbella, Torremolinos and Rincon de la Victoria.
One of the key resources available to the Red Cross (Cruz Roja) are their Social Emergency Units (UES) which form a bridge between the streets and the council service networks.
They can provide a rapid response exactly where it is needed.
Providing hot coffee, food, shelter, hygiene and hygiene materials, health care, a lot of listening and accompaniment are the main ways in which the teams offer support.
In addition, the Malaga Red Cross manages the Inclusion Centre for the Homeless in Marbella, which is subsidised by the City Council. It has a multidisciplinary team made up of psychologists, counsellors, mediators, work and social educators and monitors.
In 2019, the Red Cross tended to 259 people homeless people in this facility, providing basic services, such as meals, showers, laundry and the provision of toiletries, in addition to the integration services offered.
The Red Cross has 124 volunteers who cover the province, and during 2019, all of them reportedly carried out 4,200 hours of voluntary work.