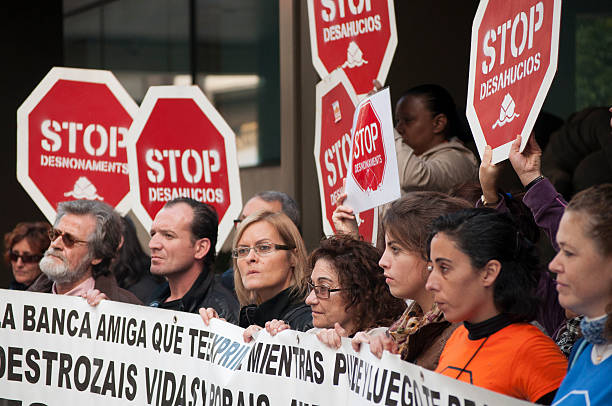 RESIDENTS in Mallorca, Spain, are triumphant after an elderly man who was evicted from the property that he lived at for more than 50 years will now be assisted by Palma City Council.
The eviction led to the Platform of People Affected by Mortgages (PAH) taking on the case, who demanded that there was justice for 78-year-old Ramón FM. It is understood that a petition was also signed by members of the public. The man had been ordered to vacate his home by a Court in December of last year, despite always paying his rent on time.
The man's wife had been on the lease, however the name on the contract was not changed when she passed away ten years prior, which the Council had initially classed as a matter of illegal subletting. In addition, they had been in dispute with the landlord who owns several blocks of apartments in the area, many of which have been left empty.
Due to the Ramon's age and the fact that he has always been on time with his rental payments, Palma City Council have now promised to find a home for the man. Explaining the decision in a statement, Angela Pons, a spokeswoman for PAH, stated that the council will ensure that he will be rehomed within a month and until that time, he will be put in a shelter or residence, at no charge to the elderly resident.
They did however explain that the matter with the landlord is still ongoing, since he owns 33 apartments and many have been without tenants for over two years.