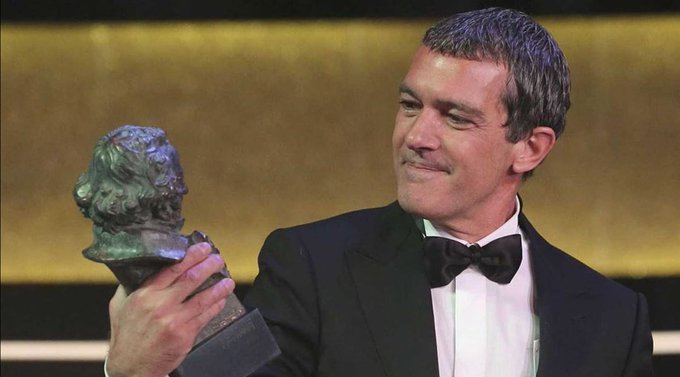 MALAGA'S favourite son Antonio Banderas won the award for his interpretation of Pedro Almodóvar's alter ego in "Dolor y Gloria" at the Goya film awards on Saturday.
The Goya for Best Leading Actor is recognition for his role as Salvador Mallo, a filmmaker suffering from emotional and physical pain and the award was dedicated to the film's director Pedro Almodóvar.
"It is four decades since we met, we have made eight films together and I have never had the opportunity to meet an artist or filmmaker with the loyalty you have to your cinema. You have never betrayed yourself. I have learned so much from you. There have been extraordinary lessons for what I do, like abandoning myself, "said Banderas, who is convinced that he owes a lot to the Manchego filmmaker " to get here. I have done the best jobs with you. You have understood me better than anyone, I hope we continue working in the future ".
It is the first award of his career specifically for a film, although the Academy recognized him with the Goya de Honor in 2015 to celebrate work covering his entire career. "Today, January 25, three years have passed since I suffered a heart attack and you have rewarded me to celebrate this birthday. Not only am I alive but I feel alive," announced Banderas emotionally.