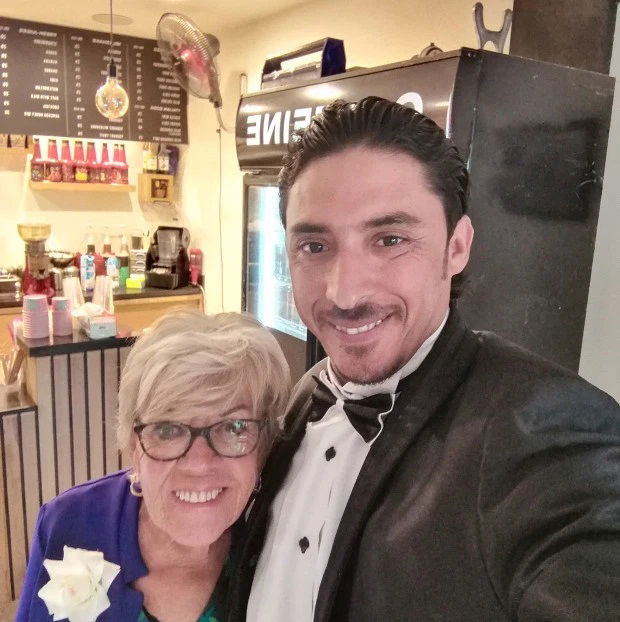 Iris Jones, 80, met jobless 35-year-old Mohamed Ahmed Irbriham on Facebook before flying to Cairo to take their love affair to the next level and now plans to fly back to him and tie the knot.
Iris, who is from Weston-super-Mare, is now making plans to fly back out to Egypt to meet Mohamed`s family and arrange the wedding. The OAP who says the pair had sex within hours of meeting, tried to get married after just four days, but didn't have the right paperwork.
When asked about their first sexual encounter she replied: "It was incredible. I felt like a virgin again. It wasn't easy but it was very loving and romantic.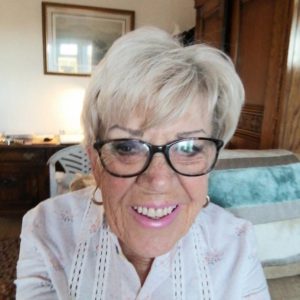 "My ex-husband said I was frigid when we divorced 40 years ago but I now know I'm certainly not."
The former cleaner divorced from her ex-husband four decades ago and the pair have two children Steve, 54, and Darren, 53.
Iris says Darren has raised concerns the toy boy is only after her money but insists their relationship is true love.
She said: "If he's marrying me for my fortune he'll be sadly disappointed because I live on a pension.
"He's even said he'll sign a pre-nuptial agreement because it's me he wants – not my house. I've spent years making other people happy, now I just want to marry the man I love before I die."
Iris lives in a £220,000 bungalow and lives on a £200-a-week pension and disability benefit. We have been unable to find any information on where Mohamed, where he lives and exactly what-if any assets he has himself.
Mohamed, who has been dubbed the "Geezer from Giza", has claimed he was forced to quit his job after his boss refused to give him time off for Iris to visit.