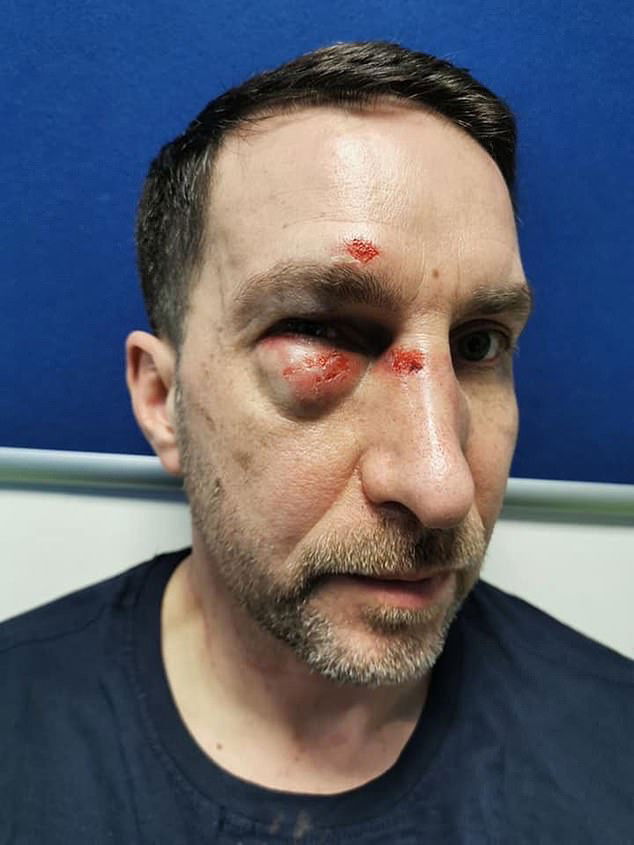 Masked thugs beat up and robbed a couple of £9000 cash in terrifying gun-point raid after they travelled 190 miles to buy Mercedes they saw on Ebay.
Jamie Hallam, 48 and his fiancee Georgina had seen a white 18-plate Mercedes GLA on the famous auction website Ebay, and were successful in bidding for it. Jamie who is a driving instructor, travelled 190 miles with Georgina from their home in Norwich to Manchester with the cash but were ambushed by two armed balaclava-clad raiders as they arrived at the address given on the car's registration document.
According to the Daily Mail Jamie and Georgina arrived at the address the car was registered at before receiving a call from the seller asking where they were. Before they had a chance to think, a van screeched to a halt blocking their escape and two balaclava-wearing thugs jumped out.
Jamie wrestled with one of the men, however another pointed a gun at his terrified fiancee who had the cash with her as she sat in the locked car. Jamie then had the gun pointed at his head and the thugs began to beat him and kick him on the ground until his girlfriend opened the car door. Terrified Georgina then had the gun pointed at her head until the cash was handed over.
After the horrifying attack, Jamie was left with a fractured eye socket, fractured nose and a broken cheek bone, and he may require surgery.
Greater Manchester Police are investigating the robbery, and say the gang are behind at least nine attacks that are similar by selling fake cars on Ebay and attacking the buyers. It has not been made clear what type of Mercedes GLA the couple went to pick up, though second hand models normally go on sale for more than £20,000.
The couple checked out as much as they could about the seller before they set off for Manchester. To warn others Jamie posted his injuries Facebook to show others to be careful when buying online.
Jamie said: 'It's the most traumatic experience of our lives. We keep talking about it over and over. We have bought a car on eBay before and I did numerous checks which all seemed to come back as legitimate. I just didn't imagine anything like this would happen. We arrived at the address given on the V5 document. I was about to knock on the door when I got a call from the seller asking if we had arrived yet. All of a sudden a van pulled up and two men dressed in all black got out. They have gloves on and were wearing balaclavas to cover their faces. I struggled with one of them but realised that the other was pointing the gun at my fiancee who was in our car telling us to hand over the money.
'Then the other guy came round to me and pointed the gun at my head. We had no choice but to hand the money over. It's not so much the physical injuries, it's more the psychological trauma. My fiancee is really shaken by the ordeal.'
Detective Sergeant Kat Mckeown of GMP's City of Manchester said: 'These offenders are targeting innocent members of the public via the internet and have no compassion at all for their victims who have subjected to a number of terrifying ordeals. They are devious and ruthless and need to be caught. For this reason, we have a dedicated team of detectives working around the clock to identify those responsible.'