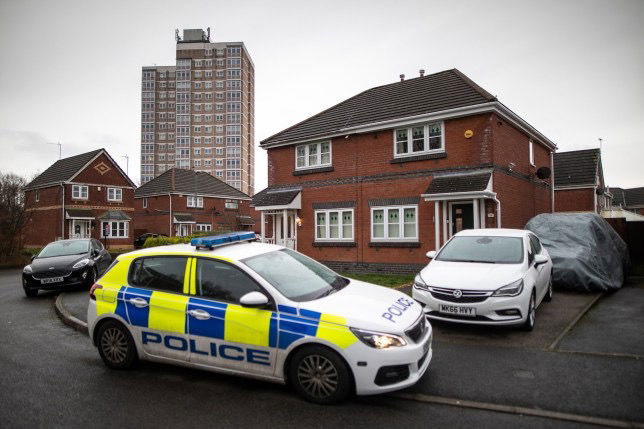 Man is arrested after police wheel several coffins out of his funeral parlour home.
A man in his 50s has been arrested on suspicion of fraud after officers were called to reports of suspicious circumstances at the house.
Neighbours reported seeing a number of coffins being wheeled from the house and placed inside a private ambulance. A funeral hearse is placed on the driveway covered party by tarpaulin. However a funeral service business which is registered to the house is listed online.
On Saturday night police guarded the front of the house whilst enquires continued, however police had not released any further details about the investigation. A spokesman for Greater Manchester Police said: 'Police were called at 8.45pm on Friday evening to reports of suspicious circumstances. Officers attended and arrested a man in his 50s on suspicion of fraud. He remains in police custody. A cordon is still in place.'