Peter Queen one of Andalucia's favourite characters recently passed away and his funeral service was held at Fuengirola crematorium yesterday.
Hundreds attended the service with an amazing turnout for the loveable larger than life character who will be greatly missed across his favourite Costa del Sol.
It was a fitting tribute to the great man and the recent bad weather even paused whilst the splendid service took place with even the sun coming out for a brief spell as if the lord said " Come up Peter with sunshine – we know you love it"
Peter who was called early at only 53 years old to the pearly gates as the lord obviously required the assistance and character of the big fella.
Afterwards hundreds of people lined the streets of Fuengirola to pay respect and celebrate the life of Peter the way he would have wanted, beer flowed, music blared whilst tears and smiles were shared by his family, friends and and simply people who met him briefly but will never forget his big heart and character.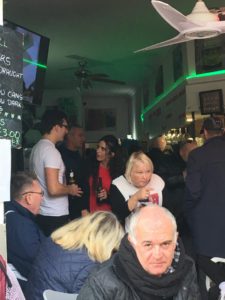 Peter's long time partner Katrina Dixon told the Euro Weekly News " It was just perfect, just how Peter would have wanted every second, his friends having a good drink and laugh, he wouldn't want anyone being sad, Wendy and Andy from Brads bar laid on a beautiful buffet fit for a king and everybody had a fantastic time celebrating the 53 years of Peter's life."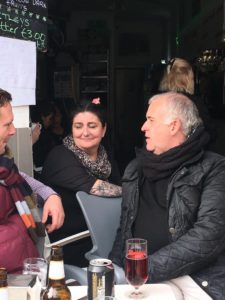 At the wake all different types of nationalities flocked to pay their respects, Swedish, Dutch, Spanish, and of course plenty of British.
Peter loved his music and it blared through the evening with everyone dancing and singing his favourite tunes.
Brads bar was packed to the rafters, many having flown in especially for the service.
Whilst all different professions were represented from actors who have appeared in East Enders and Holby City through to doctors and medics which simplified how Peter Queen left his mark on everyone.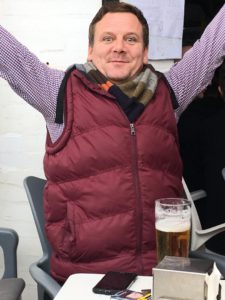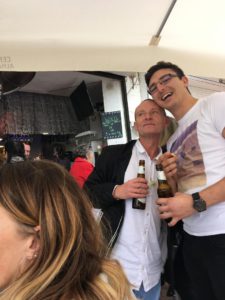 Everyone at the Euro Weekly News wishes Peter's family a safe return to the UK on Sunday and thank the lord for a great character who made the Costa del Sol in a light hearted place wherever the big man went.