AN Emergency Plan has been activated across regions in the Costa del Sol as heavy rain has left a path of devastation and left multiple residents trapped inside their homes.
The intense rainfall this morning has greatly impacted Málaga, Cártama, Coín and Alhaurín de la Torre, leading to severe flooding in Campanillas as the Guadalhorce River has overflowed.
There are areas where the water has reached a staggering height of 1 and a half metres, resulting in properties being engulfed by water with several homes suffering significant structural damage.
Mayor Jorge Gallardo has said that there are between 25 and 30 people trapped on farm land located on the side of a bridge on the Los Gorrinos stream which is home to more than a dozen properties.
Sources close to the City Council indicate that 80 percent of the streets are "impassable" due the rain with Calle José Calderón completely cut off to traffic.
The National Police have also warned that the "Campanillas area is completely flooded" and has urged civilians to be on high alert, to not to leave their house and to notify emergency services if they are in danger.
Campanillas, esta noche.
Eso de limpiar los cauces lo dejamos ya si acaso para otro año, ahora toca disfrutar del famoseo de los Goya, verdad señor @pacodelatorrep?@AscoMalaga@BarriosMalaga pic.twitter.com/gJ15DyPqyM




— pepemlg (@Pepomlg) January 25, 2020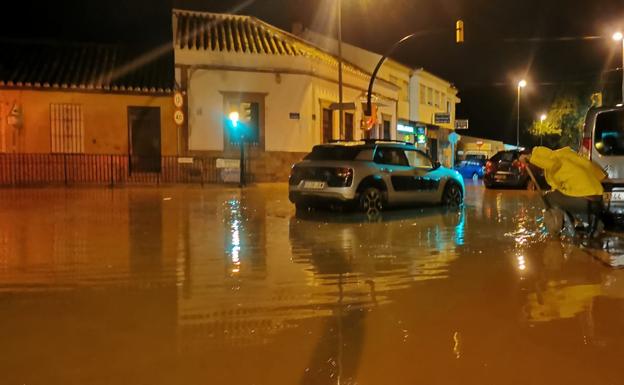 Francisco de la Torre, the Mayor of Malaga, stated that the collapse of a wall has caused the river to overflow and that they will continue to monitor the weather forecasts made public by the State Meteorological Agency (Aemet).
The centre of Campanillas suffered catastrophic damage overnight, where floods have dragged cars, motorcycles and garbage bins into a mass mountain at the lowest points of the road.
Campanillas, Málaga. Que puto desastre. #Málaga pic.twitter.com/4HSetJefKT

— Don J.★ (@Juanjo_de_akkad) January 25, 2020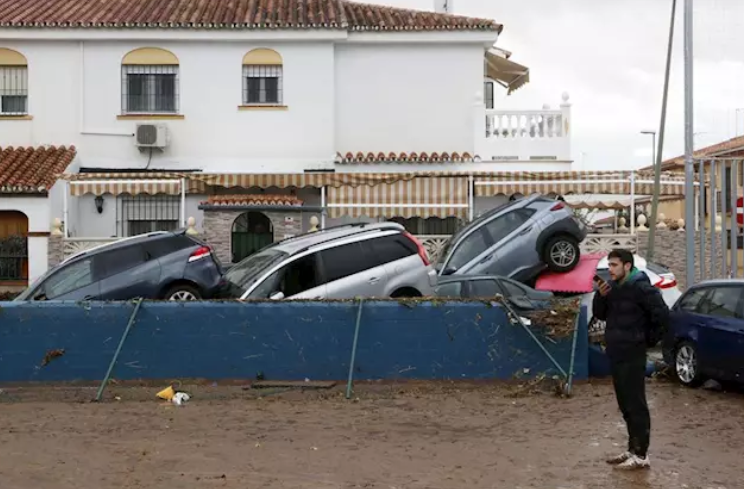 In addition to floods through the streets of the town, water on the lower passage of the train tracks to Cártama-Estación has reached up to 4 meters high.
Malaga City Council has also opened a space on Calle Ramírez Arcas for residents who have been affected by the floods, which will be operational until Sunday from 9am to 9pm.
The emergency services are on high alert to respond to any incidents, where as Euro Weekly News understands, there have already been more than 100 callouts in the region.