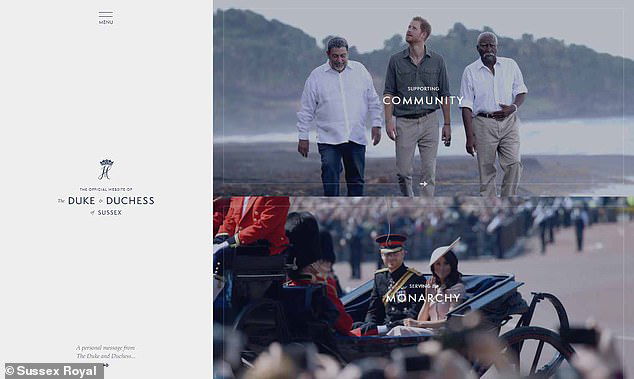 Meghan Markle and Prince Harry's bid to trademark their Sussex Royal brand has been blocked following a complaint from an Australian Doctor, exactly why he launched a legal opposition to the trademark is not yet known.
The couple wanted to use the name to launch a foundation they can sell branded goods with and it is widely believed they stand to make billions of pounds out of the brand. It comes after the Queen said they would no longer use their HRH titles, and that they would pay back £2.3million it cost to renovate Frogmore Cottage.
Papers under the Government's Intellectual Property Office show a "notice of threatened opposition" has been registered.
Documents published by the Intellectual Property Office disclose that among the items the royals have so far trademarked are instructional and teaching materials; printed educational materials; printed publications; educational books; textbooks; magazines and newsletters.
Items on the trademark list are clothing; footwear; headgear; t-shirts; coats; jackets; anoraks; trousers; sweaters; jerseys; dresses; pyjamas; suits; sweat shirts; hooded tops; caps; hats; bandanas; headbands; socks; scarves and neckwear; gloves; sportswear.
Also listed were submitted trademarks in periodicals; printed reports; fact sheets; brochures; programmes; booklets; pamphlets; leaflets; manuals; journals; diaries; calendars; posters; art prints; notebooks; postcards and greeting cards
The list also shows the royal pair have hopes to trademark the title on developing and coordinating volunteer projects for charitable purposes; providing volunteering opportunities and recruitment of volunteers and information, advisory and consultancy services.