Facial recognition cameras are to be deployed by the Met across London for the first time to target serious offenders, Scotland Yard has announced today.
In a major new move to fight violent crime, "watch lists" will be developed to carry out live facial checks in locations chosen for the likelihood of catching suspects. Targets will include those suspected of serious violence, gun and knife crime and child sexual exploitation, if anyone is identified by the scans then they will be approached by officers and asked to identify themselves. If they are indeed confirmed to be a wanted person then they will be arrested.
The dramatic shift in tactics — which follows earlier police trials of facial recognition in London and elsewhere in Britain — is certain to be controversial. Opponents have already complained about the risk of unfair profiling and raised privacy concerns.
Scotland Yard is adamant however that it is necessary to reduce record levels of knife crime as well as other serious crime threats, and insisted that using the new technology was essential.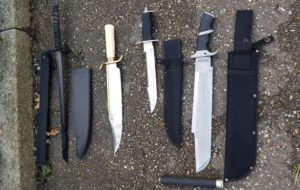 He said: "Facial recognition technology will be particularly useful in helping us tackle knife and gun crime, child sexual exploitation, as well as other serious crimes, and to protect the most vulnerable people.
"The public rightly expect us to test and to use emerging technology to tackle crime and stop violent criminals, bearing down on serious violence is our number one priority.
"Locating people who are wanted by the police is not new. Every day police officers are briefed with images of suspects to look out for, resulting in positive identifications and arrests every day.
"Live facial recognition is about modernising this practice through technology to improve effectiveness and bring more offenders to justice."
Mr Ephgrave said that wherever cameras were deployed, signs would be put up to alert the public. Leaflets would also be handed out to passers-by to inform them about what is happening.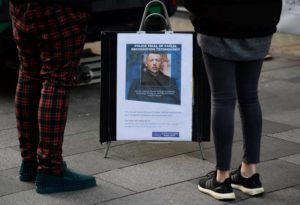 He emphasised that when a match is made, a visual check will be carried out by an officer before the potential suspect is approached, and cameras would not be used "to search speculatively or indiscriminately".
Mr Ephgrave added: "The facial recognition technology won't be searching against all wanted people. We will create a bespoke wanted 'watch list' every time we use the technology.
"It will focus on people who are wanted for serious crimes, based on intelligence that they may be in that area, this technology is designed to provide a prompt to officers that an individual in a crowd may well be a wanted offender — it isn't a computer or artificial intelligence taking over.