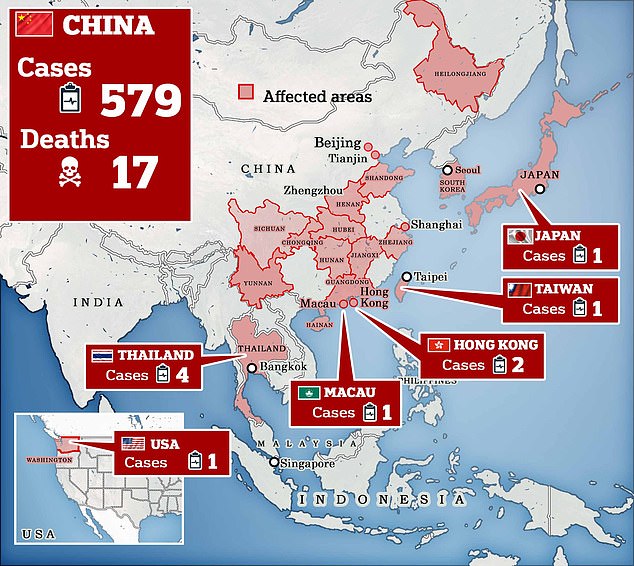 Ezhou – home to more than one million people, and lying just south of Huanggang – announced it had shut its train stations and a state of emergency has been declared.
Expert are now warning that the outbreak could be 10 times worse the SARS epidemic, Chinese authorities say 17 people have died and more than 500 have been infected, air and rail departures from Wuhan are suspended from January 23.
More than 580 coronavirus cases have been confirmed, mostly in central China but reporters said they managed to find patients who were not in quarantine and that these sufferers claimed they had been told to go to hospital daily for IV drips. Hu Xijin, editor-in-chief of a state paper, urged the authorities to tell the truth, a third city is now going into lockdown to try and stop the spread of the virus.
In the UK:
Coronavirus panic shut down two UK police stations after officers learned an arrested Chinese national with flu-like symptoms had been in contact with people from Wuhan – before all clear was given.
Stations in Patchway and Trinity Road were placed under quarantine on the guidance of the NHS after the detainee was said to display 'flu-like' symptoms.