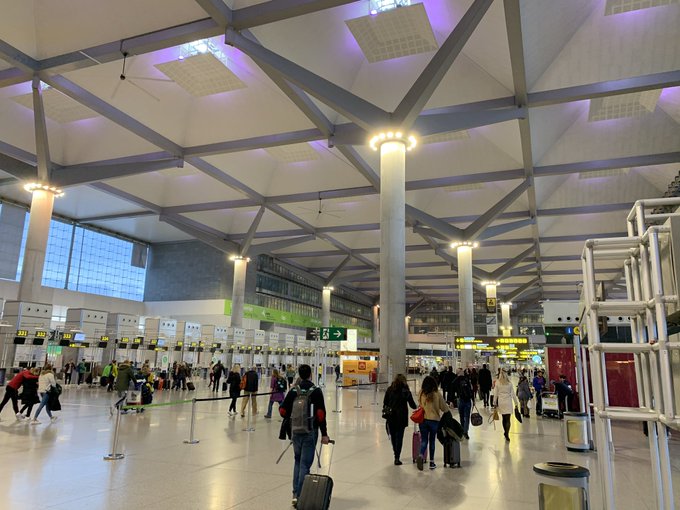 FIVE flights have been diverted from Malaga airport due to heavy rain and hail.
The flights were detoured between 9:45 and 10:12, during the earlier hail storm which lashed through the area. Four planes were diverted to Granada and one to Seville.
News just in to the Euro Weekly News desk confirms that one plane has already returned to Malaga, as confirmed by airport sources, while they have specified that the operation is completely normal.
The Emergency Telephone 112 Andalusia has already attended over 60 emergency calls from citizens alerting of incidents on public roads, cars stuck because of hail and flooding. The severe weather registered this morning in Malaga has caused numerous traffic problems and delays in different parts of the city.
As Euro Weekly New understands, there have not been any reports of personal injuries.