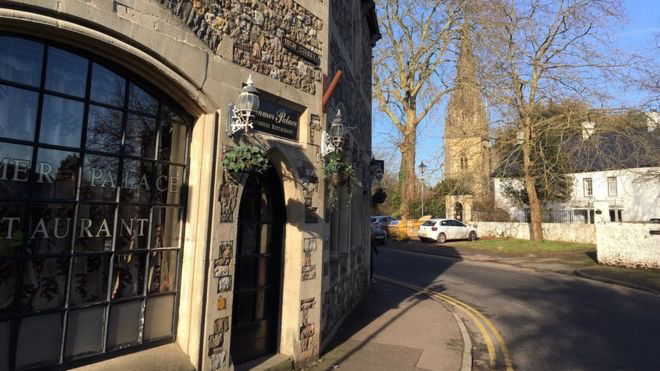 A Chinese restaurant is at risk of closure after complaints from a top judge living nearby over cooking smells wafting over to his home.
The restaurant has been open for more than 30 years and goes by the name of The Summer Palace, which is based in Llandaff Cardiff. However it's future is in doubt due to a long-running dispute with nearby residents Lord Justice Sir Gary Hickinbottom and Lady Gerogina Caroline Hickinbottom.
The couple moved into their £250,000 home in 2016, but were left shocked by the noise and smells emanating from the kitchen. They reported their concerns to Cardiff Council and enforcement officers upheld their complaint. The restaurant installed a new extractor fan, but failed to get proper permission for it and now faces prosecution.
Restaurant manager Wai Chim is due to appear at Cardiff Magistrates Court on Thursday over alleged breaches of environmental health law.
Lord Justice Hickinbottom, has sat on many high profiles cases during his career, he owns a property in South West London, and bought a grade-11 listed hime in Llandaff alongside his wife. Although since they have moved in they have put many complaints to Cardiff City Council about the Cantonese restaurant and nearby private members club the Llandaff Institute. People in the area however do not agree and have pledged to save the restaurant.
Conservative Councillor Sean Driscoll said: 'It's a bit like buying a house near a train station then complaining about the noise from the trains. Or near to a farmyard and then complain about the smell from animals. What is next, they are going to complain to the Cathedral about the sound of the church bells?
'This situation is absolutely unbelievable. The Summer Palace have bet over backwards to mitigate against the issue. We are happy to work with the parties to find a solution so hopefully common sense will prevail.'
A resident said on the matter: 'If you come to live near to a Chinese restaurant it's ridiculous that you should not expect smells. Mr Chim has spent £19,857 on trying to placate them and apparently it still isn't enough. We get noise and smells too but it is transitory-it's there for a small while then blows away in the wind.
'There is a general sense of outrage in the community that the could cause so much pain for everyone.'
There have been many tweet's across Twitter with people clearly annoyed and outraged. One tweet read: "I support summer palace 100% if @cardifcouncil close it down it would be a travesty. Come on support your local business and let's have a bit of common sense in these mad times.'