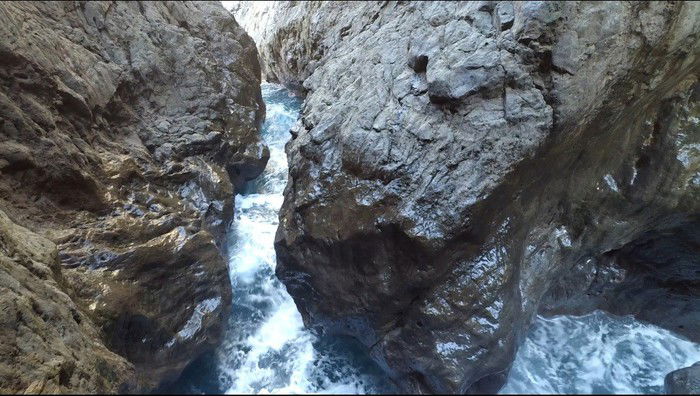 FEARS are at an all time high after a man disappeared in Mallorca, Spain after going canyoning.
It is understood that a 27-year-old man had been lowered by a rope by his two friends into the Torrent de Na Mora which lies between Sóller and Escorca at approximately 6pm yesterday evening (January 20). A powerful force of water then ran through the torrent, with the man disappearing below.
The remaining men immediately alerted the emergency services with a search and rescue operation being quickly launched due to the adverse weather conditions and the grave danger posed.
This led to the Special Action Group (GEAS) and the Guardia Civil Mountain Rescue (GREIM) working alongside the Fire Brigade to search for the man. Here they searched frantically in the Torrent until 1am this morning, however the search was called off due to worsening weather conditions.
The search began again in the early hours of this morning but was again called off at 12pm due to the storm reaching catastrophic levels in the area.
As Euro Weekly News understands, members of the search and rescue team are extremely worried for the missing man and are waiting on standby to resume looking for him again.
Canyoning is a popular activity in Mallorca which involves using a variety of techniques such as walking, scrambling, climbing, jumping, abseiling and swimming on and around canyons and waterfalls.