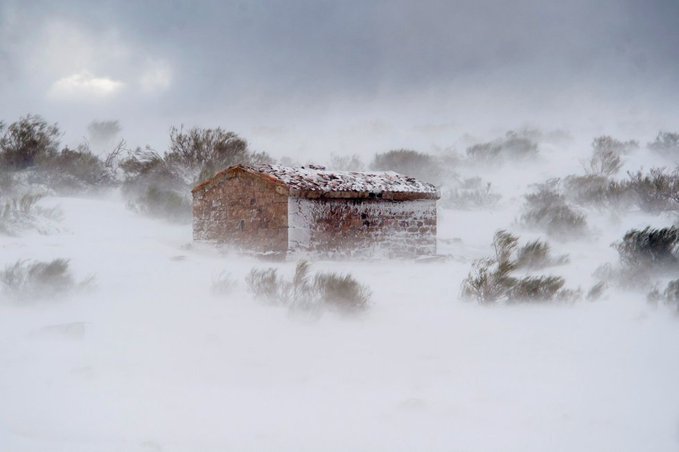 FOUR people have died so far from the brutal storm Gloria, the worst storm so far this winter in Spain, which has claimed four lives since Sunday.
A 71-year-old man has died of hypothermia in the Valencian town of Moixent, making two victims registered in the province of Valencia as a result of storm Gloria, which affects the Mediterranean coast.
According to sources from the Ministry of Health, the man was located around 10 am on Monday in an area with difficult access, in the municipality of Moixent, Valencia and died after being transferred to the local Health Center.
The emergency services were alerted after a phone call to 112. The man was located alive but presented significant symptoms of hypothermia and died within minutes despite a swift transfer to the town's local Health Center.
The autopsy will clarify the circumstances of the death, according to Civil Guard sources.
The death of this man adds to that of a 52 year-old woman, of Romanian nationality, who was sleeping outdoors and was found dead yesterday morning, also from hypothermia, in the town of Gandia.
The other victims include a man who died on Sunday in Asturias, who was run over while putting snow chains on his vehicle.
The third known victim is a 63-year-old male, who died as a result of a head injury caused by a roof tile falling from the strong wind in the town of Pedro Bernardo, in Ávila.