DESPITE the adverse weather conditions caused by Storm Gloria, the celebrations for Sant Sebastià continued, filling every corner of Palma de Mallorca, Spain with music and performance on Sunday evening (January 19).
In Plaça de la Reina, the musical quartet of Las Migas took centre stage, enthralling crowds with their signature electronic mix of traditional flamenco music. The Latin Grammy nominees performed songs from their new album 'FOUR', where their vocals were harmonised with guitars and violins.
In Plaça de l'Olivar, the Catalan-South American group Super Cumbia and the League of Joy put on a show-stopping display to an umbrella wielding audience. Ugné Danielé Reikalalaité from Balkumbia followed with a dance fusion of rhythmic beats inspired by music genres from across the world.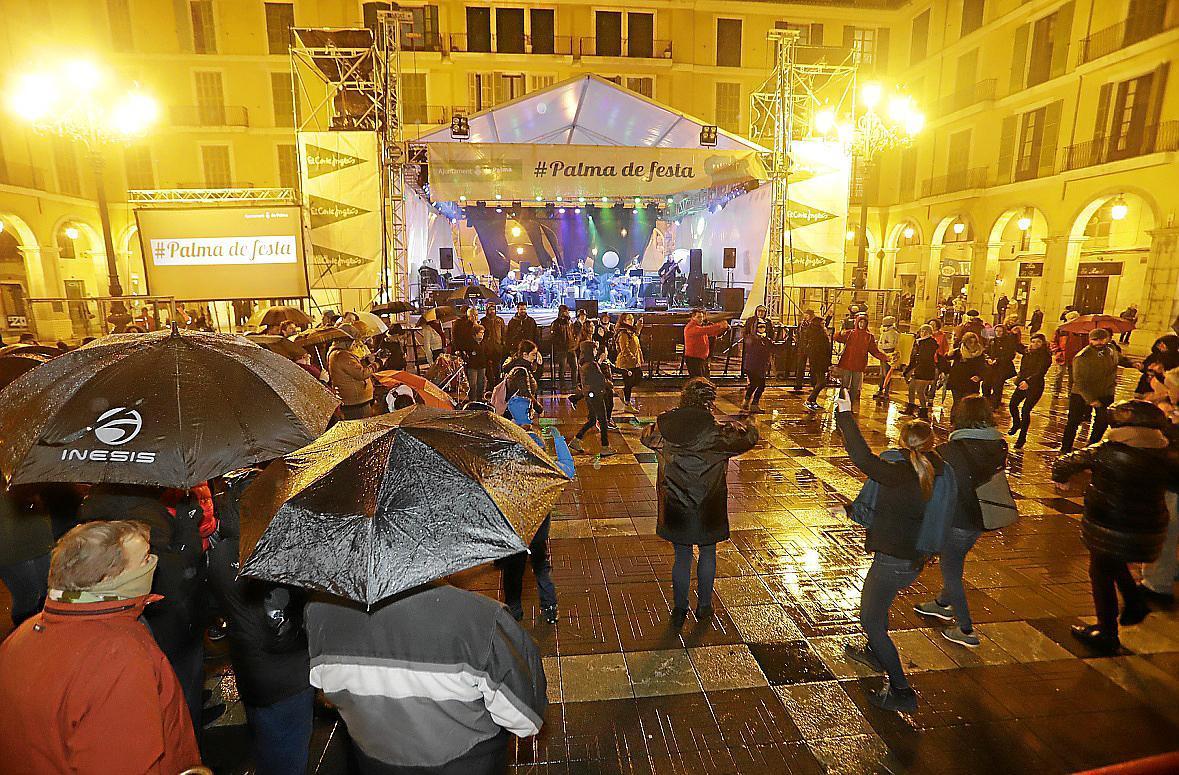 Sa Feixina Park hosted a spectacular electronic-music concert, with the pioneer of Chicago house music Derrick Carter showing exactly why he has achieved international success as a DJ. His masterful set was followed by the Mallorcan duo of Southnormales, who lifted spirits under the rain-filled sky.
Those with a love of rumba and flamenco headed to Plaza de la Reina where the Mallorcan Xanguito group performed classics interpreted in their original style.