41 MEN and nine women, including three murderers, attend workshops to participate in "restorative encounters"
The aim behind this initiative is for the victims to obtain reparation, at least symbolic, for the damage suffered and, at the same time, to facilitate the prisoners' reintegration. The program has excluded those who are punished for gender violence and sexual crimes, as well as those who suffer from a psychiatric illness.
According to the data to which EL PAÍS has had access, since the end of last November, 18 inmates of the Seville Penitential Centre, an equal number of those of Morón and nine inmates of the Alcalá de Guadaira Women's Centre -all of them classified with second degree crimes- have attended workshops to prepare them to face these restorative encounters with their victims.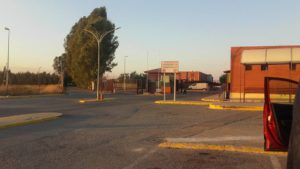 The programme includes ten working sessions of four hours each held weekly. The Andalusian Association for Mediation (AMEDI) collaborates with the prisoners in Seville and the Association for Mediation, Encounter and Listening (AMEE) for those in Valladolid. Experts from both NGOs, together with prison technicians, are the ones who decide if, once the sessions are over, the prisoners who participate in the workshops are ready to have the restorative meeting with the victim or if, on the contrary, they are taken out of the program or it is necessary for them to attend more sessions than those initially planned.
Prisoners are informed in advance that their participation in the workshop will not result in either a reduction in their sentence or access to prison benefits.
The victim's participation is also voluntary and at any time during the process he or she may decide not to proceed. However professionals do highlight that sometimes "listening to the person responsible for the crime, as well as the request for forgiveness, can help to close the episode completely". The victim is not asked to forgive the offender, although "sometimes this comes naturally in the encounter".
The meetings which will always be held in the presence of the mediator and the programme provides for a final "follow-up session" with the victim to ascertain that he or she has regained "personal peace of mind" before closing the process. The content of the entire process will be "confidential".
There is currently a case in Andalusia where a female victim has requested an encounter with the offender who attacked her. The case is under study.