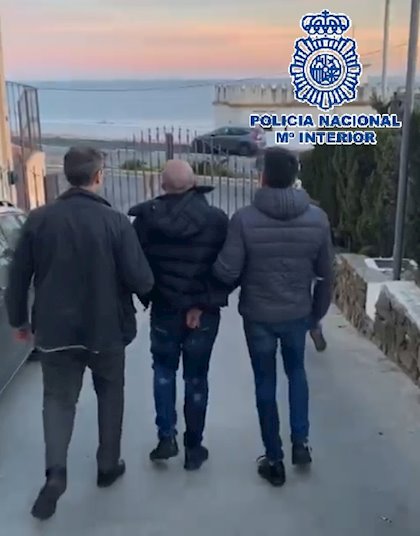 A 50-year-old Italian citizen and his 29-year-old son have been arrested by the National Police in Benalmadena after claims by the authorities in their country for allegedly participating in a million-dollar heist from a Naples jewellery store.
It is believed that the fugitives are part of a high profile criminal organization dubbed the "Banda del Buco" (Hole Gang) and that they participated together with other gang members in the theft of jewels worth €800,000.
In the robbery, which took place on June 11 the culprits managed to gain access through their typical hole technique that allowed them access to the store where they threatened employees with firearms and restrained them enabling the robbers to flee with their loot.
During the investigation, the Italian authorities dismantled all of the criminal group apart from the two referred to only as AC and SC, who managed to evade arrest.
Through the channels of international police cooperation, it was known that the fugitives could be in the south of Spain, so with the collaboration of both forces, an investigation was initiated to try to locate them.
They have now been captured in Benalmadena, where they had established their residence and arresting officers recovered false documentation, mobile phones and €4000.