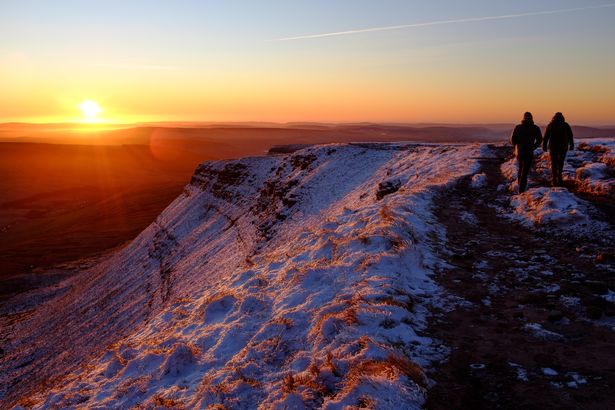 A SPECTACULAR sunrise enthralled hundreds of people who had climbed to the top of Pen y Fan, one of Wales' highest peaks.
The extraordinary moment was captured by photographer Mark Lewis in the early hours of this morning (January 19), who decided to share the special moment with Wales Online, expressing how beautiful the moment was.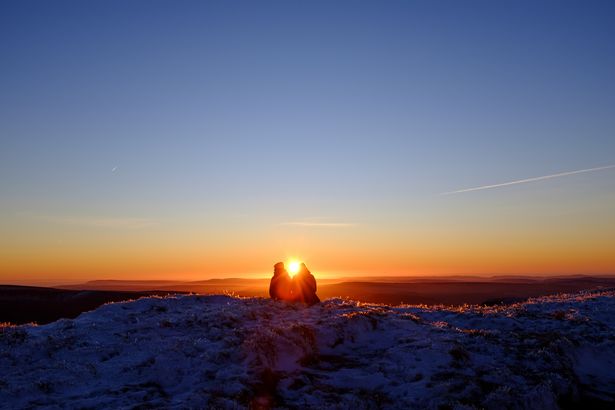 He explained that the visit formed part of his New Year's resolutions to visit the Brecon Beacons at least once a month, where once at the summit, he was joined by some 250 people who were equally as amazed at the otherworldly scenery.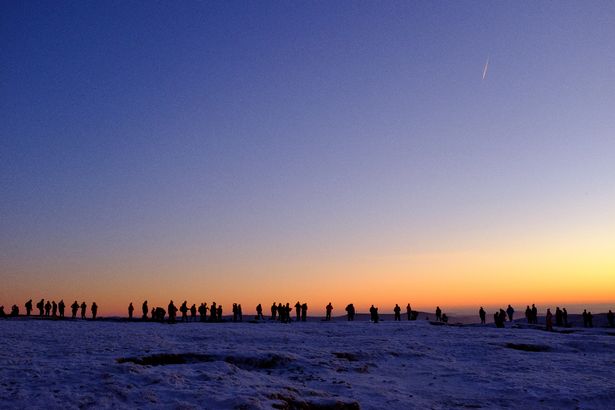 Situated in the Brecon Beacons National Park in South Wales, Pen y Fan reaches a height of 886 metres and is the highest mountain in the region. It is also the highest British peak south of Cadair Idris in Snowdonia. Boasting a a number of routes to its summit, the mountain is a popular destination for ramblers and mountaineers, showcasing unparalleled landscapes throughout its ascent.