WHAT was meant to be an enjoyable day out for students in Spain ended in disaster as 10 people were hospitalised after allegedly eating a paella laced with marijuana.
The shocking case of unsuspecting poisoning was inflicted on a group of budding drivers at Zakaria Mohamed Dris Driving School in Lanzarote. The director had treated his students to an all expense paid lunch at a local restaurant in Arrecife to boost morale, however, quite the opposite was achieved.
After eating the paella, 10 students began to feel their heart racing and were overcome with dizziness. Clueless as to what had caused their health to rapidly decline, the emergency services were immediately called with an ambulance taking the affected students to the nearby Doctor José Molina Orosa Hospital.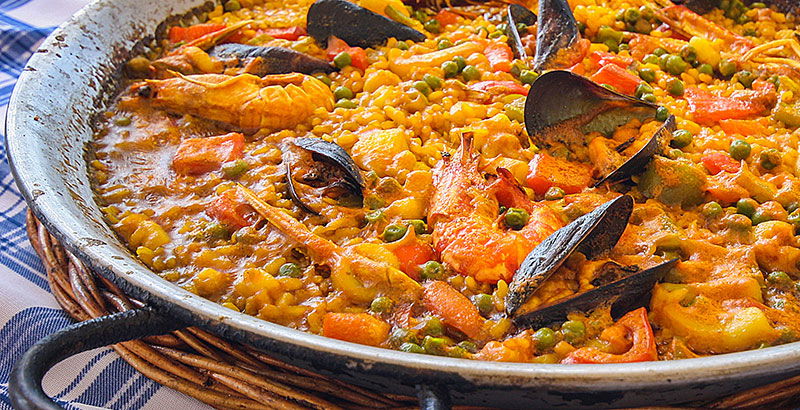 Baffling doctors that so many people had presented the same symptoms, blood analysis was performed. Surprisingly, the results revealed that marijuana was in all of their systems. Evidently shocked, the director could not point the blame to anything but the paella, filing a complaint with the National Police and the City Council of Arrecife.
This led to specialised officers and food inspectors from the Department of Public Health of the Canary Islands paying a visit to the restaurant to thoroughly check food safety permits, the kitchen and the ingredients that were used in the paella. However, the results from the food samples indicated that there was nothing untoward with the making of the dish and that there was no evidence to point towards cannabis being used by the chefs.
As Euro Weekly News understands, several employees at the restaurant also voluntarily made a statement at the police station to support the restaurant's high standard of food, asking that officers reviewed on-site CCTV footage to prove that the accusations were untrue.
The visit did however uncover some issues for the restaurant as they did not have the correct licences in place to serve food, meaning that the establishment could now face a penalty of up to €15,000.
The mystery of the mass illnesses will continue to be debated among all those involved due to the very strange fact that 10 people are certain that the paella was laced.