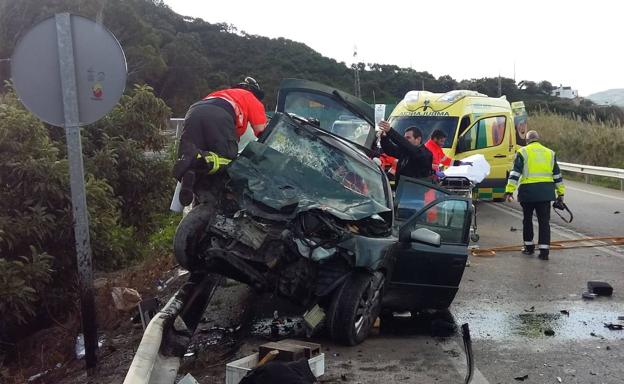 SPAIN'S roads have been hit with tragedy as one person has died and five others have been seriously inured in a horror collision on the Costa del Sol.
As reported by the 112 emergency services, the fatal accident took place at approximately 9.35am this morning (January 19) on the A-356 in Vélez-Málaga.
It is understood that two vehicles were involved in the incident – a van and a car, where they crashed head-on at KM38 on the road.
As the accident was called in, units from the Guardia Civil, firefighters and ambulances raced to the scene, finding four people seriously hurt and one individual dead upon arrival.
As Euro Weekly News understands, the surviving victims have been taken to hospital and an autopsy will be performed on the deceased. The Guardia Civil have also opened up an investigation to determine the exact circumstances behind the tragic event.