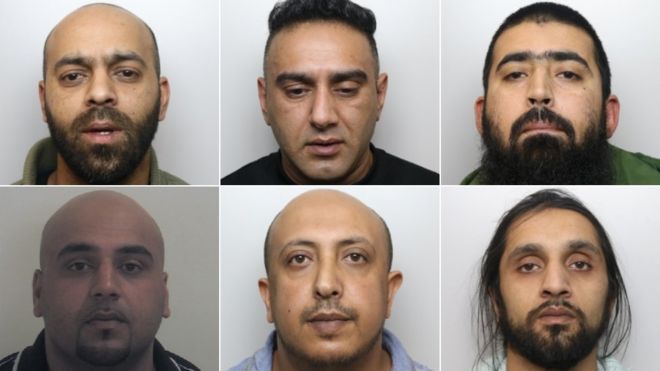 An absolutely shocking admission by a senior police officer has revealed that his force ignored the sexual abuse of girls by Pakistani grooming gangs for decades because it was afraid of increasing "racial tensions".
After a five-year investigation, the Independent Office for Police Conduct (IOPC) upheld a complaint that the Rotherham officer told a missing child's distraught father that the town "would erupt" if it was known that Asian men were routinely having sex with under-age white girls.
The chief inspector is said to have described the abuse as "P*** shagging" and to have said it had been "going on" for 30 years: "With it being Asians, we can't afford for this to be coming out."
His incendiary language features in a confidential report by the watchdog…
The probe, code-named Operation Linden, upheld six complaints against South Yorkshire Police from one of the child victims of sexual exploitation.
The NSPCC said victims may be left struggling for the rest of their lives with the trauma of their abuse. "We are facing a nationwide crisis in the help available for thousands of children who have often suffered the most appalling abuse," a spokesperson said.
"The insidious tactics used by groomers means these young people often don't recognise what's happening to them is abuse.
Most of us will remember that Tommy Robinson, real name Stephen Yaxley-Lennon, was imprisoned again last July after "aggressively confronting and filming" defendants accused of the sexual exploitation of young girls and livestreaming the footage outside Leeds crown court on Facebook while the jury was considering its verdict in 2018, in breach of a reporting ban. The Judge said that it put the case against the defendants at risk of collapse.
We expect him to release a statement soon…